Sir Tim Barrow, a former ambassador to Russia, has been named as the successor to Sir Ivan Rogers. He will be appointed as the UK's new ambassador to the EU.
In a statement, a Downing Street spokesperson said: "We are delighted that Tim Barrow is taking up this role. A seasoned and tough negotiator, with extensive experience of securing UK objectives in Brussels, he will bring his trademark energy and creativity to this job — working alongside other senior officials and Ministers to make a success of Brexit."
Sir Tim was the UK ambassador to Moscow from 2011 until 2015 and in March 2016 was appointed as the political director at the Foreign Office.
A career diplomat, Sir Tim has had extensive experience at the EU level and was first secretary at UKRep, the UK embassy in Brussels.
The Telegraph described the new ambassador as a "hard-headed" diplomat who has "faced down Vladimir Putin". It said Sir Tim had served in Moscow during "one of the most testing periods in relations" between the UK and Russia.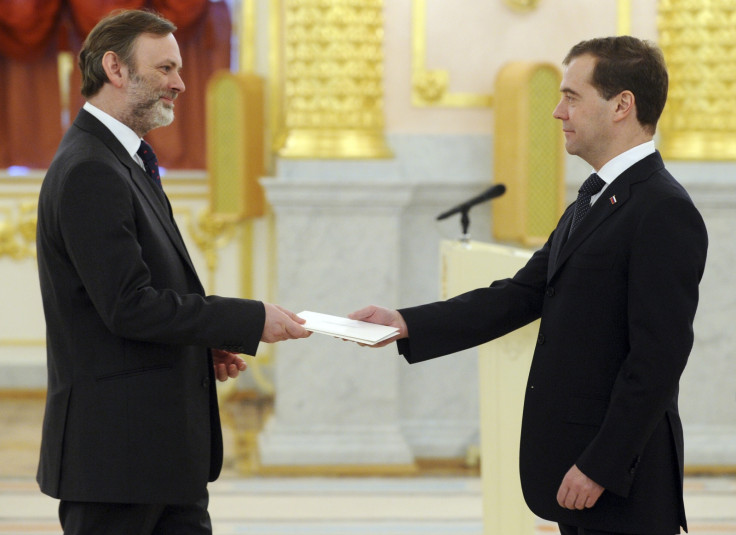 The newspaper said ministers have said that Sir Tim is a "pragmatic problem solver" who is prepared to give the "unvarnished truth" but also to offer solutions.
Sir Tim has served as the UK representative to the EU Security Committee and as ambassador to the Western European Union.
Sir Ivan, who led the UKRep, quit on 3 January. He was scheduled to leave the post in November 2017. The timing of his resignation, together with a parting email sent to his staff, suggests frustration that his advice to the government was not being heeded.
In December, he warned that it could take a decade to complete a UK-EU trade deal. The Telegraph said that Sir Ivan quit before he was pushed out, citing government sources. It said that Number 10 believed that his negative view of Brexit meant that he was not suitable to lead the EU-UK talks once Article 50 is triggered.