Theresa May and Russian President Vladimir Putin to meet face to face at G20 summit in September
Theresa May and Putin have had a phone conversation in the run-up to their G20 meeting in China.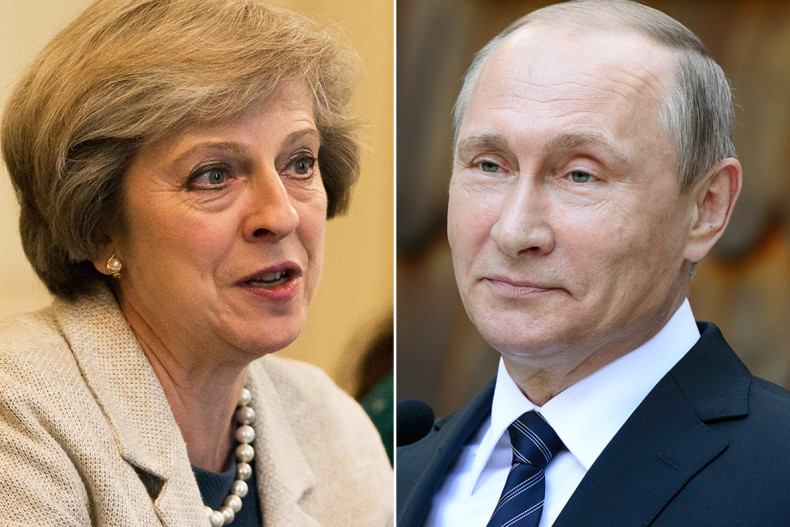 UK Prime Minister Theresa May and Russia's President Vladimir Putin have spoken for the first time since the new PM came into office and will meet face to face at the G20 summit in China in September (2016), say reports on Tuesday 9 August.
May and Putin reportedly had a brief telephone conversation, in which they were thought to have agreed that relations between the two countries should be better and raised hopes of strengthening the relationship between the former Cold War adversaries.
Moscow said the UK initiated the telephone call, in which both leaders "expressed dissatisfaction with the current parameters of cooperation in both the political and economic sphere", as reported by The Telegraph.
May and Putin are scheduled to discuss matters relating to aviation security, and will meet at the G20 summit in Hangzhou, situated around 110 miles (180km) south of Shanghai, next month.
The Kremlin added that the UK is to send representatives to the Russian city of Arkhangelsk to commemorate the 75th anniversary of the first British WWII convoy, "Operation Dervish".
The operation saw convoys take essential supplies to the then-USSR. Three thousand men, including navy and merchant seamen, were killed. The commemoration will take place in the city, based in the far north of the country, between 29 and 31 August, 2016.
Russia's involvement in Ukraine — plus the expansion of Nato to Russia's borders — has not helped the relationship between the two countries and the situation in Syria has complicated matters further. Although the UK and Russia both claim to be fighting the Islamic State (Isis), the UK are unhappy at Russia's support for Syria's President Bashar al-Assad.