German police have detained a man, alleged to be high-ranking Islamic State (Isis) militant and believed to have been planning a terror attack on a Bundesliga football match. According to reports, a 24-year-old asylum seeker was arrested in the southwestern town of Mutterstadt, Rheinland-Pfalz, on Tuesday 9 August.
The Interior Ministry in Mainz confirmed that Germany's special task force (SEC) detained a suspect whose identity has not been identified. Despite the arrests, reports coming out of Germany suggest that the threat may still be "active", despite the man's apprehension.
Local media have reported that the individual was a "high-ranking representative of the militant terror group IS (Daesh)". German news agency Deutsche Presse-Agentur (DPA) say that the man was detained after a prison inmate in the western city of Gelsenkirchen passed on crucial information to officers.
Bild reported that the suspect is believed to have been planning an attack on a football stadium on 26, 27 or 28 August - the first day of the new 2016/17 season in the country. A statement given to the newspaper claimed there were "indications something was planned" for that weekend but did not specify which stadium or matches.
Germany is on high alert following a string of violent attacks over the past month. A 17-year-old Afghan refugee, armed with an axe and knife seriously injured five people on a train near Wuerzberg on 18 July, before being shot dead by police.
Named as Riaz Khan Ahmadzai he had reportedly discussed the best method for carrying out an attack with an IS handler, who suggested driving a car into a crowd.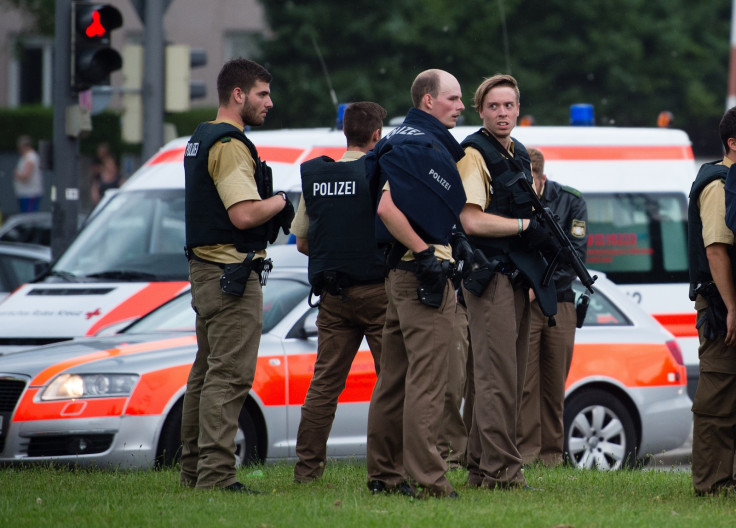 Then, on 24 July, asylum seeker Mohammad Daleel, 27, injured fifteen people in a suicide bomb attack outside a bar in Ansbach in Bavaria after failing to get into a music concert. According to a report by German authorities IS did not want Daleel to explode a suicide bomb bit to detonate a bomb and film the aftermath, sending the footage to them.
A few weeks later German/Iranian teenager Ali David Sonboly shot and killed nine people in a shooting spree in Munich.