UK Prime Minister Theresa May expressed her sadness over not being able to have children in a live radio interview on Thursday (11 May).
The Tory leader, who has been on the campaign trail ahead of the 8 June polling date, gave a rather personal insight into her life when quizzed on LBC Radio.
When asked about the impact of not having children, May said: "It is impossible to answer the question about how I would have been had I done. It has been very sad it just turned out not to be possible for us."
She was however quick to add: "Of course, we're not the only couple who found ourselves in that situation and when you do, I suppose you just get on with life. And, you know, we have got nephews and nieces."
When LBC presenter Nick Ferrari asked May if she would have been able to combine a political career with being a mother, May praised her colleagues in her Cabinet who have managed with both parenthood and their ministerial duties.
"They do apply themselves to that extent. They are just very well organised and that is the key thing," she said, the Telegraph reports.
The issue of motherhood was a central point in the contest for the party leadership when former prime minister David Cameron resigned following the Brexit vote.
Rival leadership candidate Andrea Leadson caused a storm after she suggested that she was better placed to be prime minister than May because motherhood gave her a "very real stake" in Britain's future.
Christian faith helped her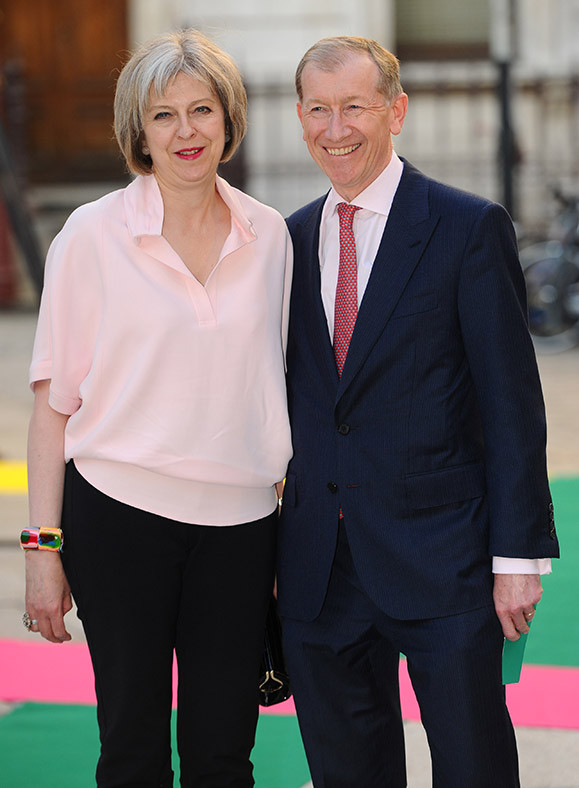 May also said that her Christian faith helped her in dealing with the deaths of her parents when she was 25 years old.
Her father, the Rev Hugh Braiser, was killed in a car crash and her mother died a few months later.
She said: "I was very fortunate in that I had been married not that long beforehand and Philip has been a fantastic support for me. He really was my rock at that time.
"I was an only child, so I didn't have brothers and sisters I could share it with. Suddenly, there I was without the two people who had brought me up and who had meant so much to me throughout my life. So it did have an impact."