Small boy meets Kate Middleton ... and bursts into tears
3-year-old found himself overcome by emotion.
A little boy found himself so overwhelmed on meeting Kate Middleton, he promptly burst into tears.
Three-year-old Teo Schleck was invited to present the Duchess of Cambridge with a bouquet of flowers during her visit to Luxembourg. Handing Kate the flowers, he quickly buried his face in his mother's shoulder.
The mother-of-two was not phased by the toddler's reaction. ITV News reports that Teo's mother, Jil, told reporters: "Kate asked if he was shy. She was very nice - you can see she's a mum."
The Duchess was in Luxembourg as part of the ongoing royal pre-Brexit charm offensive and to participate in the national celebrations marking the 150th anniversary of the Treaty of London, which secured Luxembourg's independence and neutrality in 1867.
Accompanied by Luxembourg's Prime Minister, Xavier Bettel, and Princess Stephanie, Kate was presented with a multi-tiered cake as she attended a cycling-themed festival in Place de Clairefontaine.
She also took in the works of art at the capital city's museum of modern art, Mudam, among them a fountain filled with black ink by Luxembourg artist Su-Mei Tse.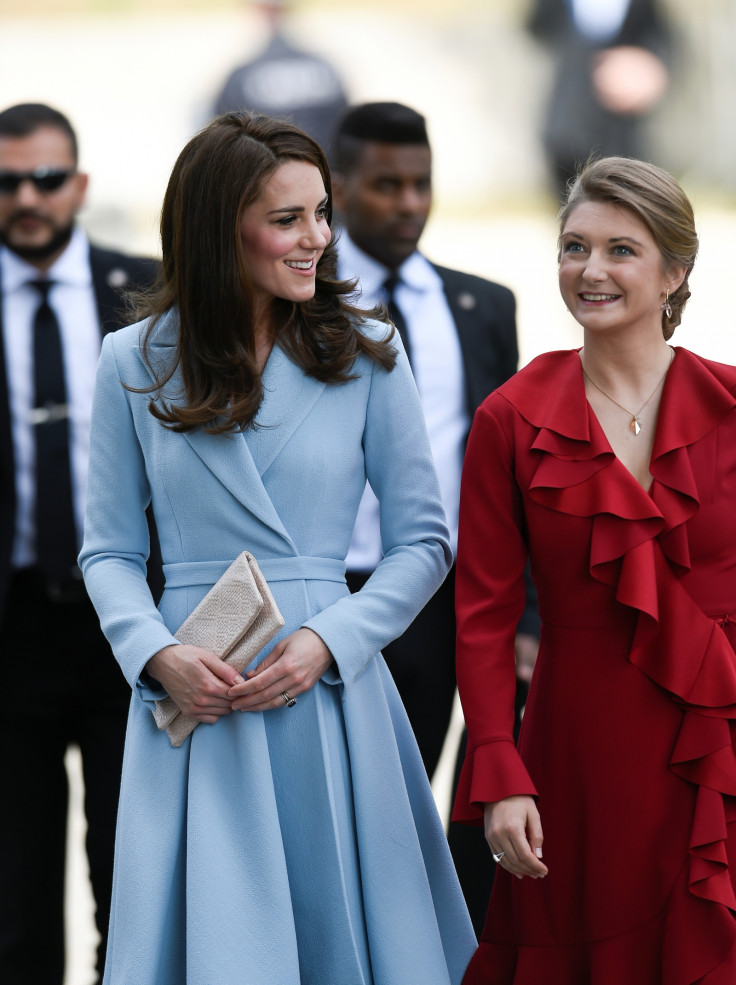 The 35-year-old also stopped to speak with a group of children from St George's International School in Luxembourg before making her way to the Grand Ducal Palace to meet with members of the Grand Ducal family.
As another mother noted to reporters, "She wanted to know how old [my son] was and what school year he was in. She was very natural and down-to-earth to talk to."
The trip marks the Duchess's second solo visit overseas on a royal engagement.
© Copyright IBTimes 2023. All rights reserved.