As the President of the United States comes under increasing pressure over his sudden firing of FBI director James Comey on Tuesday (9 May), he has reverted to one of his favourite pastimes: Twitter feuding with Rosie O'Donnell.
In a move that may be regarded as surprising from the leader of the free world, Trump quoted a tweet by Rosie O'Donnell from 20 December 2016 which succinctly called for James Comey to be dismissed: "FIRE COMEY".
The US president, known for a long-running feud with the TV personality, wrote 'We finally agree on something Rosie".
O'Donnell regularly tweets vehemently against Trump, only three hours earlier having written "DJT U CRIMINAL LOW LIFE SCUM" with the hashtags #resignnow and #Trumprussia.
Though the tweet might suggest that the President of the United States took time out of his busy day to scroll through old tweets from Rosie O'Donnell, another suggestion was that Trump saw O'Donnell's tweet on a sub-reddit about himself.
Trump and his team have increasingly come under fire for muddled statements about the dismissal of Comey. The White House originally said Trump sought advice from the Department of Justice and acted on their recommendation, but Trump then said in an interview that he was going to fire Comey "regardless" of the Justice Department letters.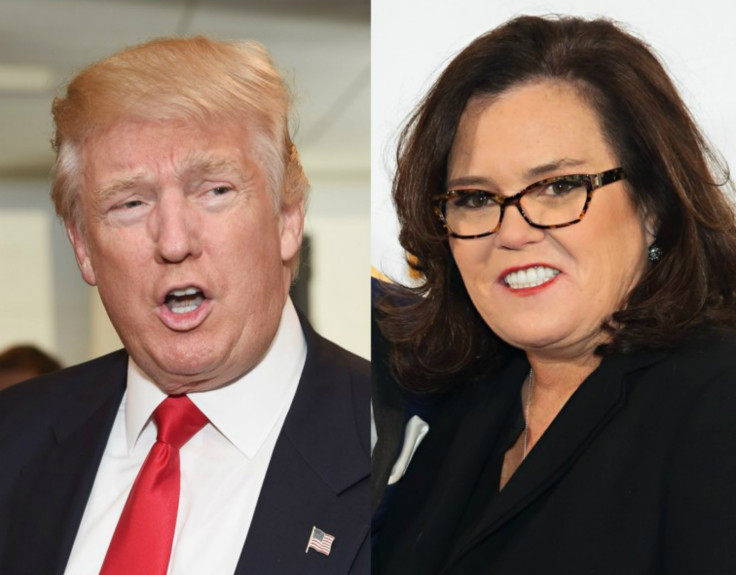 Further questions over the motivation for the dismissal came with reports that Comey had asked Deputy Attorney General Rod Rosenstein for further funds to resource the FBI's investigation into Russian interference in the recent election, just days before he was fired.
A letter from Rosenstein criticising Comey's conduct was a main document cited by Trump for his decision.