Prime Minister Theresa May has reportedly directed her foreign secretary and home secretary to contact their US counterparts about a travel ban imposed by President Donald Trump.
The BBC reported Boris Johnson and Amber Rudd will "make representations about the order", which bars refugees and visa holders from seven Muslim-majority countries for 90 days.
Johnson tweeted his condemnation for the ban earlier in the day and labelled it as "divisive and wrong".
May has faced a barrage of criticism for not taking action earlier, however it is not clear how much of an impact this move will make – both on Trump's ban and May's own reputation.
Although she stated she does "not agree with this kind of approach", May said it was up to the US to decide its own policy on refugees.
Now she appears to have reversed her position after growing criticism from a number of people. Labour leader Jeremy Corbyn released a statement which said May failed to stand up for British values.
He said: "President Trump's executive order against refugees and Muslims should shock and appal us all.
"Theresa May should have stood up for Britain and our values by condemning his actions. It should sadden our country that she chose not to.
"After Trump's hideous actions and May's weak failure to condemn them, it's more important than ever for us to say to refugees seeking a place of safety, that they will always be welcome in Britain."
Olympic medallist Sir Mo Farah, who was born in Somalia and lives in the US, also criticised the order and said it came "from a place of ignorance and prejudice".
His Facebook post has been shared over 120,000 times, has over 6,000 comments and 320,000 likes.
A petition calling on preventing Trump from making a state visit to the UK has also been signed more than 400,000 times and that number was steadily increasing.
Johnson and Rudd had already been talking to US contacts about a possible British exemption to the travel ban, according to the BBC's political editor Laura Kuenssberg.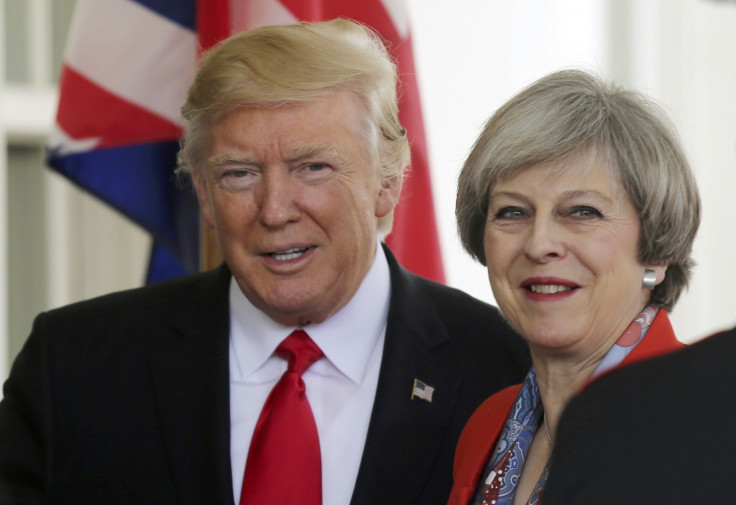 According to Trump's Chief of Staff Reince Priebus, the ban will no longer affect those with a Green Card – that is permission to permanently reside and work in the US – but you may face "extra security checks".
Appearing on NBC's Meet the Press, he said: "If you're an American citizen travelling back and forth to Libya, you are likely to be subjected to further questioning when you come into an airport.
"There is discretionary authority that a Customs and Border Patrol agent has when they suspect that someone is up to no good when they travel back and forth to Libya or Yemen."