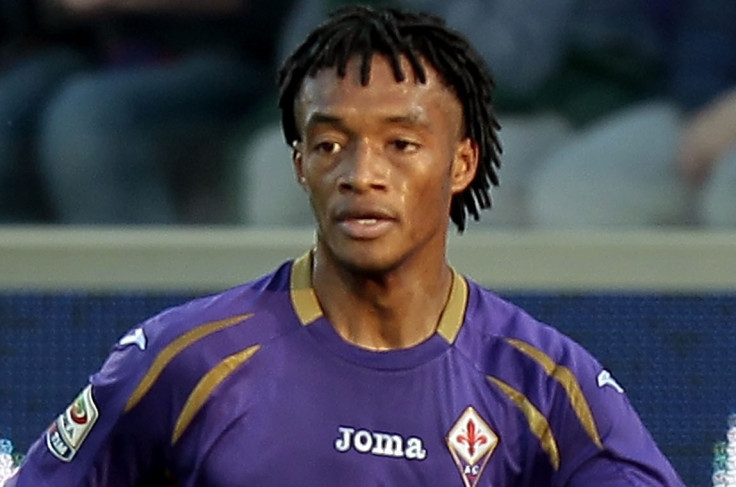 Thierry Henry believes that Juan Cuadrado will be an instant hit at Chelsea, with news emerging that the Colombian will complete a move to Stamford Bridge before the window closes on 2 February.
The former Arsenal man, currently a pundit at Sky Sports, was impressed by his performance in the World and believes that he is a special player who will take the Blues up a few notches.
Chelsea are currently top of the league following their 1-1 draw with Manchester City at Stamford Bridge, and Cuadrado's arrival will only bolster their squad, with 15 games left in the season. Cuadrado can play as a natural winger or a wing back and is known for his ability to slot quickly between defence and attack, which is an important aspect in Chelsea's style of play.
The midfielder has scored four and assisted four for the Seria A club this season, and is expected to make a positive impact when he joins the London-based club, poised to win the title and also progress well into the Champions League.
Henry, who has won three Premier League titles with the Gunners and is heralded as one of the best players to grace the English soil, is confident of Cuadrado's ability and expects him to come good under the Portuguese manager.
"Everybody saw the World Cup, the way he performed – he's a special player," Henry told Sky Sports.
"He can beat anyone at any time and he's a proper winger also – that's something you don't see often now, guys that want to go down the line and beat people and cross.
"That's what you want if you're a striker, so I think he will be – if he comes to Chelsea – a special player.
"He won't surprise people because everybody saw him at the World Cup, but he's a special talent," he concluded.