Thierry Henry queries Arsenal's failure to strengthen defence in January
Arsenal paid a club record £56m to sign Pierre-Emerick Aubameyang from Borussia Dortmund last month.
Former Arsenal striker Thierry Henry has questioned manager Arsene Wenger's refusal to invest in his defence following the club's defeat against derby rivals Tottenham.
Harry Kane's header in the second half at Wembley proved to be the difference in the north London derby, with the result leaving the Gunners eight points adrift of the top four.
Arsenal paid a club record £56m ($78m) to sign Pierre-Emerick Aubameyang from Borussia Dortmund last month, while Henrikh Mkhitaryan arrived from Manchester United as part of a swap deal that saw Alexis Sanchez move the other way.
However, the Gunners failed in their pursuit of West Brom defender Jonny Evans, and Henry queried his former club's refusal to pay big transfer fees for defenders.
"Why didn't he go for [Liverpool defender Virgil] Van Dijk? Henry told Sky Sports. "In the history of Arsenal, Kolo Toure was [signed for] almost nothing, Sol Campbell was nothing.
"I know we're talking about other times and now people have a price which goes beyond what it should be. Does he know the qualities of defenders? Yes.
"That's the story with Arsene. People always say he doesn't want to pay big and he thinks some of the players are not worth the price that you put on the table. But it's a new era.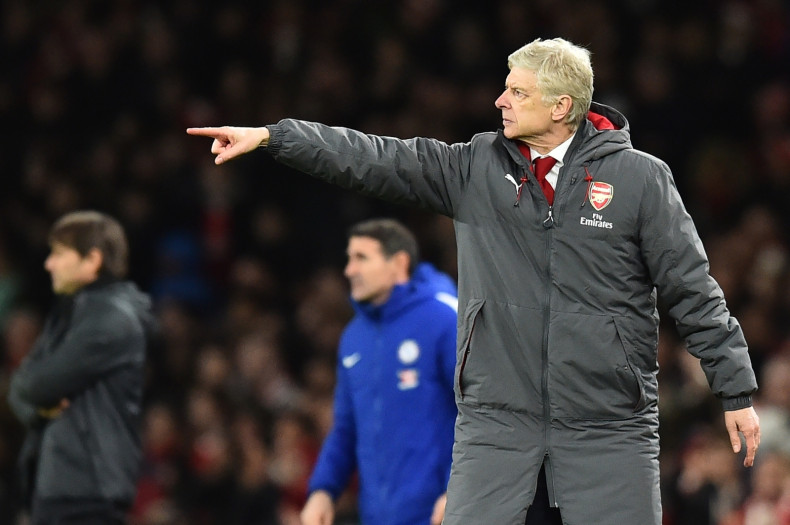 "If you want someone good, you need to but £60m, £70m, whatever the position is. I think he finds that really difficult."
Arsenal face Swedish club Ostersunds in the Europa League round of 32 later this week, with Henry saying the competition represented the Gunners' best chance of qualifying for the Champions League next season.
"Realistically, what they can achieve the most, I think, is winning the Europa League," the Frenchman said. "I see that more happening than them finishing in the top four.
"At the end of the day that brings you back into the Champions League, and it is a trophy."