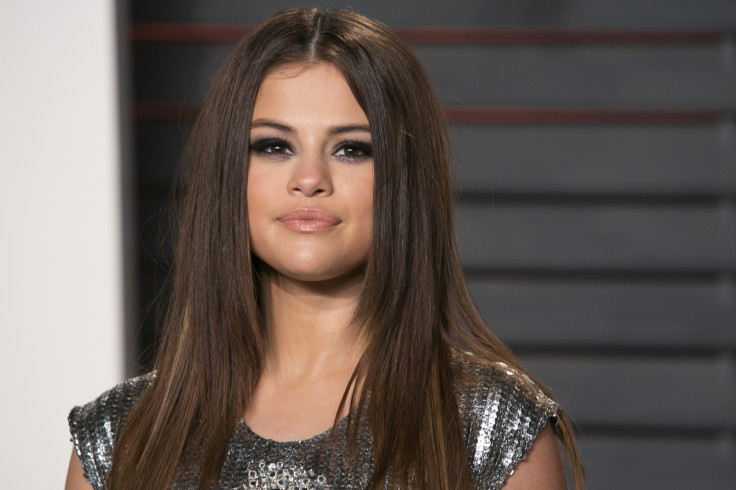 Selena Gomez fans have had to double-take after coming across a lookalike of the singer on Instagram. Sofia Solares, a Mexican social media star, has become a viral sensation thanks to comparisons made between her and the American singer – and the resemblance is uncanny.
Fully earning her the doppelganger status, Solares, 22, boasts similar brunette hair with blonde highlights, full pouty lips, brown eyes and thick eyebrows to Gomez, while the pair also share an edgy spin on the girl-next-door clothing style and a love of the same poses on Instagram.
In disbelief at the resemblance, one of Solares' followers commented beside one picture: "OMG is this Selena Gomez's unofficial account?"
One other stated: "Selena Gomez Double bro," and another chimed in: "Selena? I'm so shook OMG."
In one photo, Solares is seen hanging out with a male companion who sports a sweeping side fringe similar to the famous style previously worn by Gomez's ex-boyfriend Justin Bieber.
Fortunately, Solares not only looks like Gomez but she is a huge fan of the Hands To Myself singer. Speaking to E! News in quotes translated from Spanish, Solares gushed: "Yes, I love Selena Gomez and I declare myself a fan of hers and of course it would be a dream to know that she is aware of my existence. If she were to take a few minutes to write something to me – I would cry of happiness!"
Solares continued: "Honestly, with time I've already gotten used to people saying, 'You look like Selena Gomez', wherever I've been...It's not something that I dislike, but I like it better when they love me for being myself. There are occasions where she can put something on or change her look etc. and when I like something I wear it or I'll do it because it truly inspires me, but I always try to stay true to myself. I mean, it's great that I look like her, but I don't want to lose myself trying to be someone that I'm not!"
The pair are not matched in every area. Gomez is currently the most-followed celebrity on Instagram with a staggering 125 million fans, but Solares has some way to catch up – boasting over 288,000 followers by comparison.
It seems Solares has many avenues as a future tribute act because some of her followers also believe her to resemble Sofia Richie and Zendaya. Solares' rise to social media fame comes after "curvy" Dutch model, Iza IJzerman, was hailed a Gigi Hadid doppelganger.