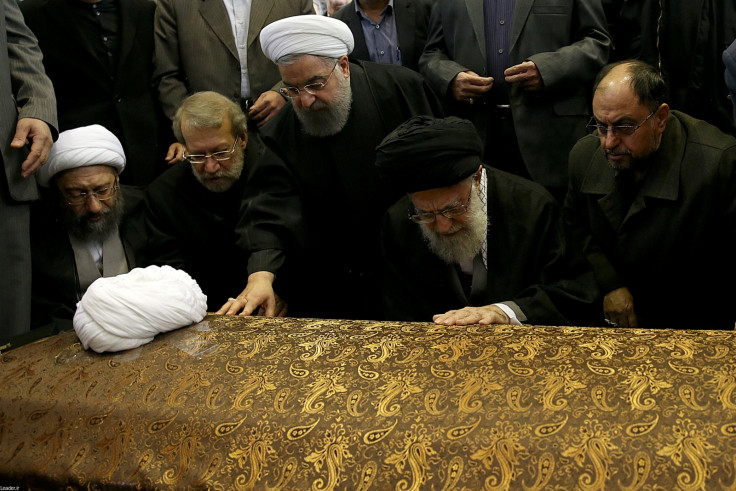 The streets of Tehran were flooded with hundreds of thousands of mourners attending the funeral of former President Akbar Hashemi Rafsanjani on 10 January.
The funeral prayers were held at the Tehran University campus and led by the Supreme Leader Ayatollah Ali Khamenei. Incumbent President Hassan Rouhani, for whom Rafsanjani was a mentor and a political ally, was also on the frontline of the ceremony, which was attended by both hardliners and reformists figures in the country.
Rafsanjani's casket was buried at the shrine of late Supreme Leader Ayatollah Ruhollah Khomeini, to whom the former president was a close adviser at the time of the overthrowing of the western-backed shah and the ensuing Islamic revolution of 1979. At the funeral, mourners raised black banners and posters picturing Khomeini and Rafsanjani smiling together, the BBC reported.
Rafsanjani died on 8 January of a heart attack, at 82 years of age. As one of the central figures of Iranian politics, the regime loses a strong leader, who ruled the country as president from 1989 to 1997, coming to power just a few months before Khomeini's death.
Known at the time for his ruthlessness, suspected of sponsoring killings of political dissidents abroad and accused of human rights abuses, Rafsanjani also helped fund the country's controversial nuclear programme. In recent years he reportedly backed the nuclear disarmament deal, known as the Joint Comprehensive Plan of Action, which was implemented in January 2016 in what was hailed as a victory of diplomacy in containing Iran's nuclear threat.
In 2005, Rafsanjani ran again for the presidency, but was defeated by Mahmoud Ahmadinejad, whom he opposed again in 2009, when Ahmadinejad's re-election was tainted by widespread accusation of fraud, sparking a protest known as "the Green movement". This put Rafsanjani on the opposite side of Ahmadinejad-backer Ayatollah Ali Khameini, who succeeded Khomeini as Iran's supreme leader, and began a rift among the country's leadership. He was seen as a counterbalance for the more radical forces in the country.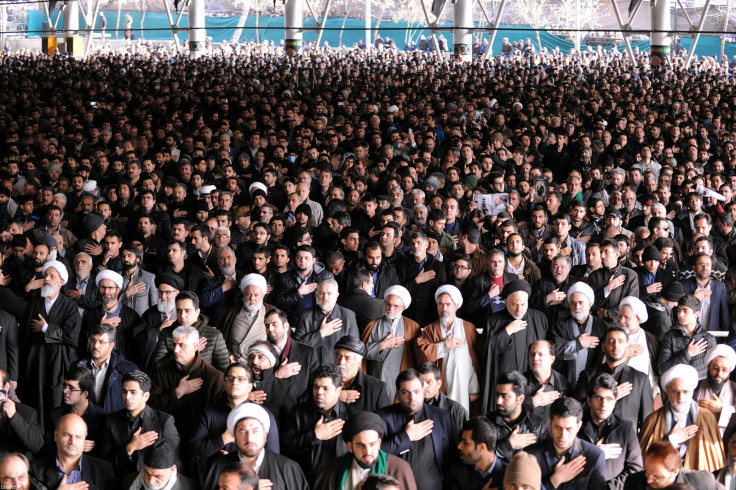 "I rarely attend religious ceremonies, but I am here as an Iranian who cannot forget Rafsanjani's contribution to developing political sphere in favour of the people in recent years," Nima Sheikhi, a computer teacher at a private school who attended the funeral, told the Associated Press.
Several videos filmed at the gathering show the crowds chanting the name of opposition leader Mir-Hossein Mousavi, who ran against Ahmadinejad for the presidency in 2009 and led the protests following allegations of vote rigging in the election, which became to be known as "the Green movement."
Mousavi has been under house arrest since 2011, along with his wife and fellow opposition leader Mehdi Karroubi, after they called Iranians to organise protests in the country like the Tunisians and Egyptians were doing during the Arab Spring.