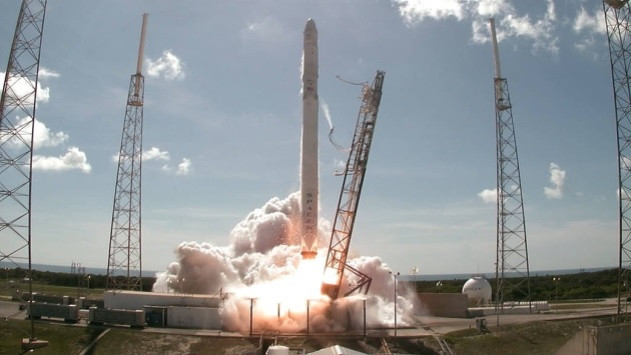 Three crew members manning the International Space Station (ISS) are expecting to receive urgent supplies of fuel, oxygen, food and equipment tomorrow morning, after two previous supply missions have ended in failure.
This is the third attempt by the international community to send supplies to the ISS after missions on 28 April and 28 June both ended in disaster.
The ship is carrying 2.4 metric tons of fuel, oxygen, water, food and contains a docking port essential for future commercial crew capsules.
The Soyuz-U booster rocket took off without any problems from the Baikonur Cosmodrome launch pad in Kazakhstan at 10:55pm local time (5.55pm BST) on Friday, 3 July.
Nasa stated on their website: "International Space Station crew, the unpiloted ISS Progress 60 cargo craft launched at 12:55am EDT from the Baikonur Cosmodrome in Kazakhstan.
"Less than 10 minutes after launch, the resupply ship reached preliminary orbit and deployed its solar arrays and navigational antennas as planned."
The unmanned Progress M-28M cargo ship is estimated to dock with the ISS at 8am Sunday 5 July where Russian cosmonauts Gennady Padalka and Mikhail Kornienko and American Nasa astronaut Scott Kelly are waiting.
At the time of the launch, the International Space Station was flying about 249 miles over northwestern Sudan, near the border with Egypt and Libya.
The craft was placed safely into a designated orbit circling the Earth 34 for times before it reaches the ISS.
On 28 April this year, another unmanned cargo ship carrying three tons of supplies failed to dock with the ISS after it went into an uncontrollable spin after the launch due to a fuel leak.
And on 28 June, a SpaceX Falcon 9 rocket and Dragon spacecraft broke apart two and a half minutes into its flight from Cape Canaveral with debris seen falling into the Atlantic Ocean.