Gucci handbags, German sports cars and designer suits aren't often associated with one of the world's most authoritarian nations.
But 25 years on from the Tiananmen Square massacre, the young people of China are enjoying the single-party state's new found prosperity as a middle class finds its feet – the nouveau riche.
The phenomenon is thanks to the Communist Party's acceptance of capitalism.
Of course, the country hasn't adopted a full-blown laissez faire system, but since the death of tyrant Chairman Mao in 1976 and a series of reforms capitalism has able to spread its seeds in the heart of the Red Dragon.
The most symbolic acceptance of the capitalist system happened in 2001 when China joined the World Trade Organisation (WTO).
The current system is best described as a social market economy – a large, some could argue overwhelming, public alongside an open-market economy.
Now, according to the consultancy firm Bain & Company, China has the largest nationality of luxury buyers worldwide, although, consumer spending has slowed since its highs in 2012.
In particular, Bain found that a "highly visible" government-led campaign to crackdown on corruption and promote frugality led to a fall in gifting. The scheme especially constrained the growth of luxury watches, according to the consultant.
However, more sophisticated retail outlets have emerged. This is to meet the demand of the new middle class shoppers who desire uniqueness and favour individuality. Or as Bain puts it: "they realise that the only way to show their uniqueness and personality is through fashion with personalized mix and match, not with accessories that everybody can wear".
This trend looks like it will continue to grow. McKinsey & Company, for example, estimated that by 2022 more than 75% of China's urban consumers will earn 60,000 to 229,000 renminbi (£5,375 to £20,306).
The consultancy explained that the surge in wages will be drive by labour-market and policy initiatives that will "push salaries up, financial reforms that stimulate employment and income growth, and the rising role of private enterprise, which should encourage productivity and help more income accrue to households".
A Crisis Brewing?
The children and young members of this new class will enjoy riches which their ancestors could only prey for. But China's new prosperity comes with a health warning. There is a crisis brewing.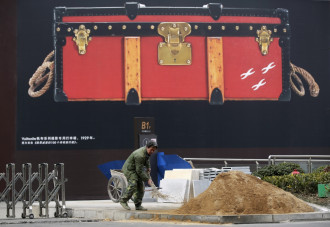 China has high levels of youth unemployment. If you look at its official figures, this contention is dispelled.
According to the grandiosely named Ministry of Human Resources and Social Security of China, the jobless rate for 16 to 24 year olds was only 4.1% in January 2014.
This is an amazing feat.
The UK had a youth unemployment rate of 19% in the three months to March and Germany's rate was 7.9% in April, according to Eurostat. But could China's achievement be too good to be true?
Well, for one, the Red Dragon doesn't use the International Labour Organization's (ILO) measurements for recording unemployment. Maybe the ILO is too bourgeoisie? Instead, China uses its own measurements.
This fact immediately sprinkles seeds of doubt over the 4.1% claim. It gets worse.
The China Household Finance Survey, which questioned 8,000 Chinese households and was conducted by academics at Southwestern University of Finance and Economics, found that in 2012 the country's youth jobless rate was 8.1% – almost double the official figure.
A study from Peeking University, which questioned almost 15,000 households across five Chinese provinces in 2012, found that youth unemployment was actually 15% for men aged between 16 and 19.
It seems China may be hiding a serious issue.
Which begs the question, could we see groups of disenchanted young people back on the streets of China a la Greece?