Tiananmen Square: Expats Reveal China's 'Cultural Amnesia' on the Massacre's 25th Anniversary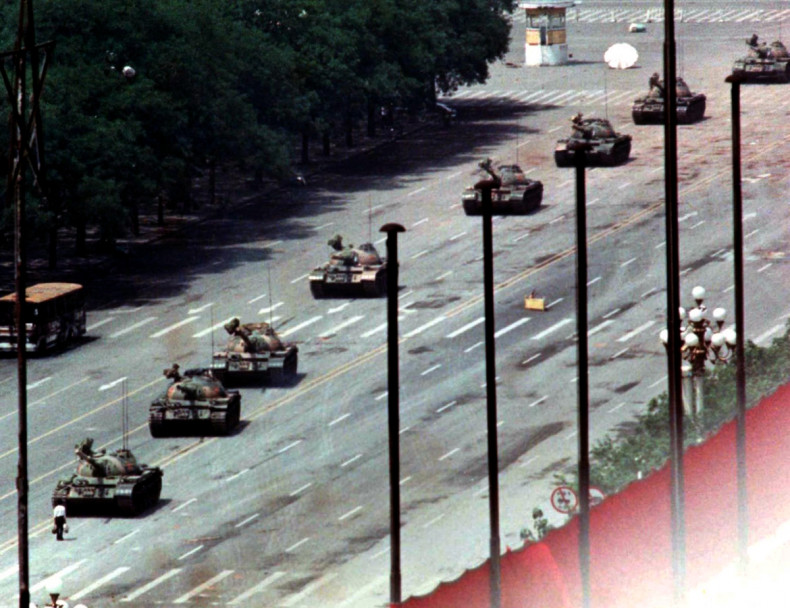 It's wall-to-wall Tiananmen Square in the west today, with most of the media running special reports to commemorate the 25<sup>th anniversary of the massacre.
In China though, the coverage is non-existent.
The government has never acknowledged that the massacre took place, which in part explains why it gets such widespread coverage overseas.
Expats in the city have just enjoyed a long holiday weekend, with many trying to attend the annual Dragon Boat Festival taking place in Beijing this week.
The fact that the Chinese authorities have ordered police to disperse large crowds has made this rather difficult.
"There's a massive armed police presence all over the city," said one expat, who for obvious reasons wishes not to be named, tells IBTimes UK. She tried to attend the festival but said that the fact that large congregations have been banned have made it "impossible".
A teacher in Beijing tells us that her school has warned staff to stay away from large crowds, with armed police standing guard around the city centre but also on the metro system.
"There have apparently been soldiers brought in from outside Beijing, which is what happened 25 years ago, to discourage empathy," she says.
Western media have been warned to stay away from Tiananmen Square, with some being harassed by soldiers and police while trying to canvas local views.
Despite the symbolism the event assumed in the rest of the world, it's tantamount to a state secret within China's borders – particularly in rural areas.
"Strangely, some of the Chinese teachers from other provinces had not heard of the massacre before moving to Beijing. That's how contained it is," our source says.
Cultural Amnesia
Beijing has changed immeasurably since 1989. According to data from World Population Review the city's population has more than doubled in the past 25 years, from 10 million to more than 21 million.
One China watcher, an expert in urban development who also wishes to remain anonymous, calls the collective neglect to remember "cultural amnesia".
"I think much of the cultural amnesia towards Tiananmen Square has to do with the fact that Beijing has changed tremendously since 1989. For people in Beijing today, it might as well have been 100 years ago instead of 25," he says.
"Yet if you talk to most people today, in China, even if they are fully aware of the details of what happened in 1989, it is so far out of memory and the country has changed so much since then that it has no one really thinks about it. It was a quarter century ago now. I believe the urbanisation rate back then was around 25%, now it is more than double that."
Events in Tiananmen Square were horrendous. But it's unlikely that the story would be so huge in the west – 25 years on – had China admitted culpability.
It took the British government 38 years to apologise for massacring 14 innocent civil rights demonstrators in Derry, on Bloody Sunday in January 1972.
The scenes of jubilation on the city's streets after David Cameron's apology showed that while the tragedy will never be forgotten, some diplomacy can help wounds to heal.
The scale is different, but the narrative holds. Perhaps if China wishes to avoid a repeat of today's coverage in 2039, it should readdress its position towards the massacre at Tiananmen Square.