Tiananmen Square 25th Anniversary: China Condemned for Blocking Google Under 'Strictest Censorship Ever'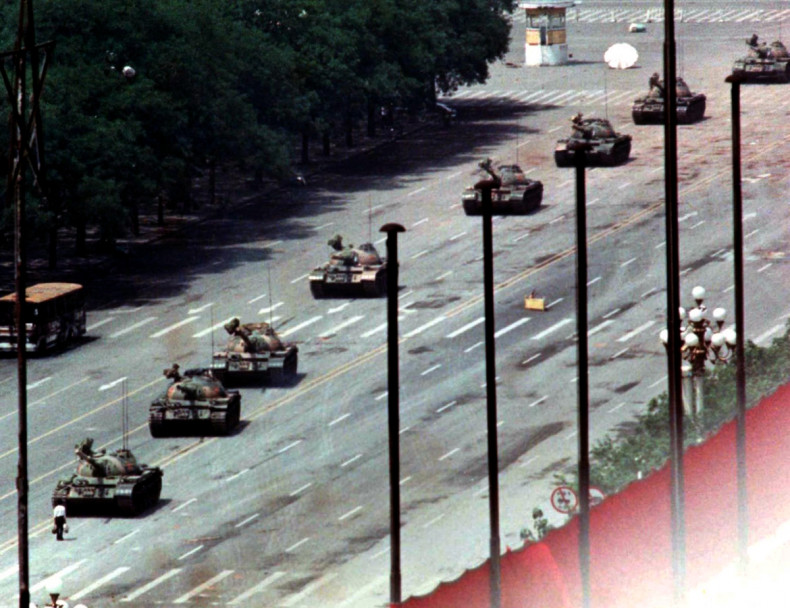 In the build up to the 25th Anniversary of the Tiananmen Square massacre, the Chinese government has imposed its widest block on Google services in the country yet behind what has become known as the Great Firewall of China.
Starting on 1 June, internet users in China found that they could no longer access Google's search or the company's other services like Gmail or Calendar and Translate among many others, as well as the company's YouTube video sharing website.
While Google has long been viewed with suspicion by the ruling Communist party in China, this move is the clearest indication yet that the government does not want its citizens accessing any information about the Tiananmen Square massacre which took place on 4 June, 1989.
According to the Chinese web monitoring website, GreatFire.org, the "indiscriminate" blocking of Google IPs began on 1 June, and continues today (4 June).
Google's services in China were previously blocked in November 2012 for 12 hours during the 18th Party Congress but the current blockade indicates a step up in the actions taken by the Chinese government in a bid to stop its citizens accessing what it considers western propaganda about the massacre.
The Chinese Communist Party censors the internet by blocking pornographic and gambling websites as well as anything seen as critical of the party. Facebook and Twitter are already blocked, and event the Chinese-based WeChat has come under pressure lately for its use by protestors and activists.
Indiscriminate
In March Google began encrypting search by default within China, but the latest restrictions imposed by the Chinese government have managed to block even these results.
"The block is indiscriminate as all Google services in all countries, encrypted or not, are now blocked in China. This blockage includes Google search, images, translate, Gmail and almost all other products. In addition, the block covers Google Hong Kong (China's version of Google), Google.com and all other country specific versions, e.g Google France," a blog by GreatFire.org read.
The monitoring website goes even further in its comments about the Chinese government's actions: "It is the strictest censorship ever deployed. We condemn Chinese censorship authority for the disruptions."
In a statement to Bloomberg, GreatFire.org said that it believes this could be the beginning of a permanent block of all Google services in China.
Evade censorship
Google's own transparency report confirms the blockage in China, and the company said it found no technical issues on its side. However the search giant has yet to comment on whether or not it could be doing more to avoid this censorship.
Google could be doing more to evade China's censorship measures GreatFire.org says, suggesting that it could funnel traffic through other undisrupted Content Delivery Network services to evade the block.
Google could also add "censorship evading functions" to the company's popular Chrome web browser GreatFire.org says:
"At the moment, even the start page of Chrome will not load in China. But Google can tweak Chrome's code to bypass censorship."