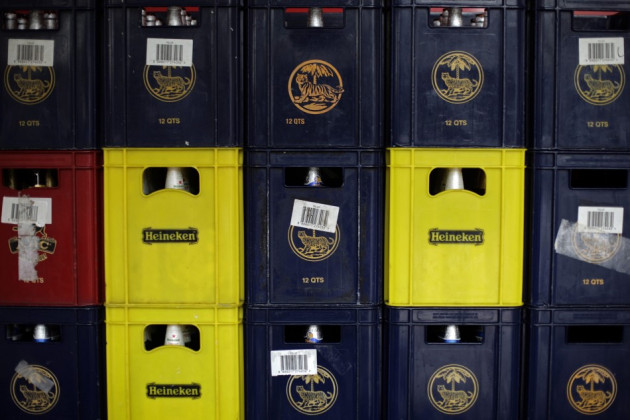 ThaiBev and its partner TCC Assets have offered $7.3bn (£4.5bn) for the Singapore company Fraser & Neave (F&N), upsetting Heineken's plans to buy its subsidiary and Tiger beer maker Asia Pacific Breweries (APB).
ThaiBev and Heineken had been competing with each other to gain control of APB, and the Dutch brewery had almost closed a deal for 5.6bn Singapore dollars (£2.8 bn).
ThaiBev and TCC assets had earlier raised their stake in F&N to 30.6, percent bringing the Singapore law of mandatory offering into play.
F&N's board had already endorsed Heineken's offer and a decision on the same was to be taken after a shareholder's vote in September, but the latest development is expected to influence the investors' decision.
"We believe the offer represents an opportunity for F&N shareholders to realise the value of their investment in cash and to make a complete exit," ThaiBev's president and chief executive officer Thapana Sirivadhanabhakdi said.
Heineken responded to the news by saying that it will review the Thai offer and make further announcements when appropriate.
Acquiring APB would give Heineken access to the fast growing-Asian markets. ABP currently handles Heineken's distribution in most of South-East Asia.
Thaibev shares rose 2.9 percent in early trading and F&N has requested trading on its shares to be halted.
"One possible outcome is that if TCC is successful in gaining control of F&N, it would want to renegotiate the sale of APB to Heineken," Lim Jit Soon, an analyst at Nomura, told The Financial Times.
"One risk of the scenario is that the sale falls through and further strains the relationship with Heineken, with implications for marketing rights for Heineken by APB in Asia," he added.
Reports also suggest that the latest bid could trigger an eventual break up of F&N.
"This process could result in a break up of F&N," Jason Hughes, head of premium client management for IG Markets, told theBBC.
"We've seen across-the-board interest from the likes of Coca-Cola and Kirin... If they were to take over parts of F&N, it will add more to their portfolio and encourage the expansion of their business here."