US Secretary of State Rex Tillerson has warned North Korea that Washington will continue its diplomatic efforts towards resolving the ongoing crisis with the reclusive nation only "until the first bomb drops".
Tillerson also said that President Donald Trump has clearly told him he wants the North Korea issue resolved "diplomatically" and not through war.
Tillerson's comments on Sunday (15 October) came just days after the Asian nation, led by dictator Kim Jong-un, renewed its threats to bomb Guam Island — a US territory in the western Pacific that serves as a major military base for the country near the Korean peninsula.
Tillerson explained that although President Trump has made statements in the past that indicated he was ready to take military action against the rogue nation, he is persistent in pursuing the diplomatic approach.
"The President has also made clear to me that he wants this solved diplomatically. He is not seeking to go to war," the state secretary told CNN news.
The two nations have been engaged in a war of words, with both threatening military action against each other, for the past few months. The US wants North Korea to scale down its nuclear programme, while the latter wants Washington to put an end to military exercises with South Korea and Japan in the region.
While the Pyongyang regime accuses the US administration of trying to invade their country, Washington insisted its measures were defensive in nature in response to North Korea's "provocations".
Recent naval exercises undertaken by allies US and South Korea in the wake of North Korea threats have further escalated tensions. A new drill is set to begin on Monday, 16 October, which will be led by a US warship.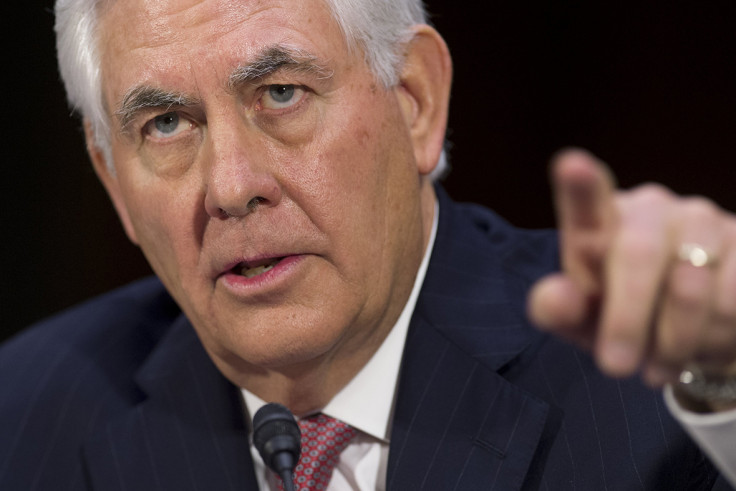 The US is also sending an air fleet comprising advanced fighter jets including a B-1B lancer jet and F-22 stealth jets to participate in an air show starting on Tuesday (17 October) in Seoul in yet another show of force to North Korea.
The actions angered the reclusive state, which described President Trump as a "war merchant and strangler of peace" in the latest commentary published in its state-run news agency KCNA on Sunday.