Tim Farron beats Norman Lamb to become new Liberal Democrat leader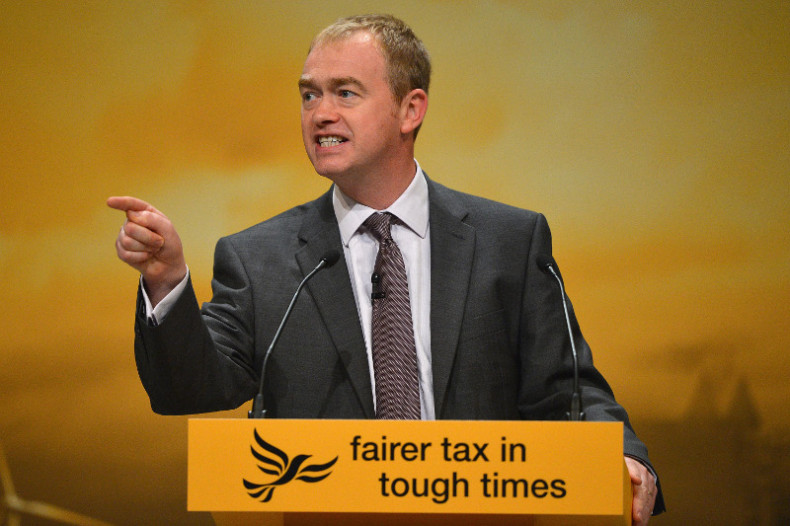 Tim Farron has beaten Norman Lamb, the former health minister, to become the new Liberal Democrat leader after Nick Clegg resigned from the role in the wake of a dismal general election result.
The competition's conclusion was close, with Farron securing 56.5% of the vote and Lamb receiving 43.5%.
A source in Farron's camp told IBTimes UK that the Westmorland and Lonsdale MP was calm ahead of the announcement, while there was a sense of "nervous excitement" from his team.
The party made the announcement on social media site Twitter in a bid to attract more attention to its 106,000 follower-strong official account.
The new leader exclusively revealed to IBTimes UK that he had dropped his support for a 50% tax rate, a stance he had come into conflict with Clegg over.
"All taxation is temporary and to have any kind of ideological fixation on a percentage is just very foolish," the 45-year-old said.
Instead of resurrecting the threshold, Farron said he wanted to "shift the balance of taxation away from income and on to wealth".
But despite the victory, Farron will inherit a badly crippled party after the yellows were left with just eight MPs, down from 57, after the general election.
However, the party claims 20,000 new members have signed up since polling day, bringing the membership total to more than 60,000, in what the yellows are calling the "Lib Dem fightback".
"Farron is a remarkable campaigner and a man of the utmost integrity and conviction," said Clegg.
"He is a natural communicator with a rare ability to inspire people and rally them to our cause. He knows how to win and I have no doubt he can pick the party up and get us fighting again.
"It has been a pleasure to serve alongside Tim in parliament and a privilege to consider him a friend. I know he will be a brilliant leader and he will always have my support."
The Lancastrian will deliver his first speech as leader to party supporters later this evening (16 July) at a London venue.
"Both Tim and Norman ran distinctively liberal, strong campaigns that spoke to party members across the UK," said Sal Brinton, the president of the Liberal Democrats.
"At numerous hustings and meetings with members, they spoke of their liberal values, the direction they think we should go, and how to best rebuild the party over the coming months and years.
"Tim is a fantastic communicator and his energy, enthusiasm and passion will inspire and drive the Liberal Democrats back to winning ways."