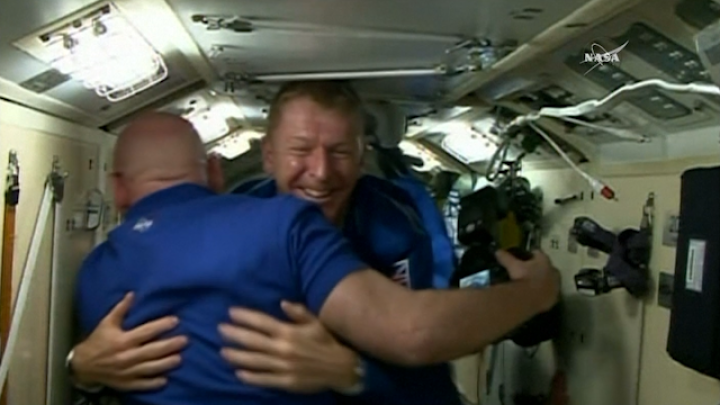 British Astronaut Tim Peake posted his very first picture on Twitter and has sent a message to the Queen from the International Space Station (ISS). After having safely arrived at the ISS for a six-month mission, Major Peake sent a picture of the Soyuz capsule that had safely transported him from Earth.
The Queen had wished Peake "good luck" before he was to embark on the mission. Sir Elton John had also tweeted a message on Tuesday, which read: "From one Rocket Man to another, good luck @astro-timpeake with your launch and mission! #Principia #spacerocks."
Peake only saw the tweet after arriving on the ISS and replied to Sir Elton John thanking him for his wishes and quoting "zero hour" from his hit song Rocket Man, which spoke about a lonely astronaut in space missing his family.
Peake's tweet read: "Thank you! Sorry for late reply. Was already in spacecraft when your message came in (zero hour 9 am). #spacerocks"
Major Peake's mission to the ISS is likely to last six months, during which he will remain separated from his family.