Tim Peake launch: Successful take-off for first Brit in space for 20 years
Tim Peake successfully launched into space at 11.03am on 15 December. Peake, along with fellow astronauts Tim Kopra and Yuri Malenchenko, launched towards the International Space Station (ISS) as the Principia mission marks its first step.
Peake, 43, took off from the Baikonur Cosmodrome, Kazakhstan – the same place that Yuri Gagarin became the first person ever to journey into outer space in 1961. The launch marked the beginning of a mission that has taken six years to plan.
It took just nine minutes for the rocket to begin orbiting the Earth. Five minutes after take-off, the astronauts were travelling at around 8,000mph; nearly 30 times the speed of the world's faster car.
Five Britons have previously travelled into space. Peake will be the first British European Space Agency astronaut to complete a mission on the ISS.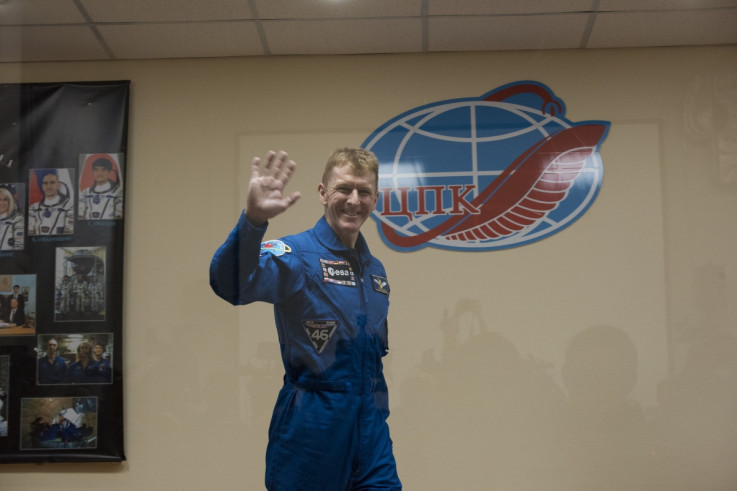 Tim Peake waves farewell to Earth
Stephane Corvaja/ESA
"To have the first British astronaut going up to the International Space Station is hugely important, we've finally arrived at the top table," said Doug Millar, senior curator of the Science Museum.
"Tim Peake's flight is very much for the nation, which sounds corny but it's true. So much of what he's going to be doing during his six months is geared to the educational programmes down on earth, talking to schools, carrying out experiments, even doing the London Marathon while he's in space."
Peake prepared for lift off in the Soyuz TMA-19M rocket roughly 45 minutes before the scheduled departure time. While waiting, he enjoyed the music of Queen's Don't Stop Me Now, Coldplay's A Sky Full of Stars, and U2's Beautiful Day.