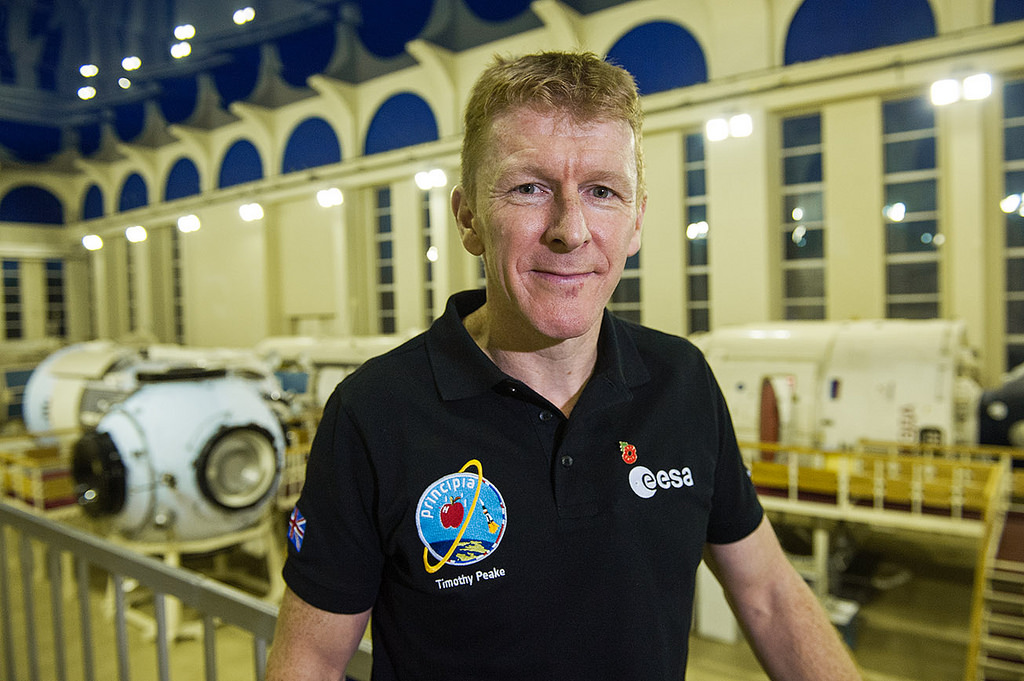 Tim Peake will become the first Briton to carry out a mission on the International Space Station (ISS), on 15 December. As part of the Prinicipia mission for the European Space Agency, Peake will launch into space shortly after 11am GMT.
Taking off from the Baikonur Consomodrome – towards the Uzbekistan border in Kazakhstan – the Soyuz TMA-19M rocket will head towards the ISS. They aim to reach their destination at 17.23pm (GMT), ready for a mission which will last over 171 days.
The Mission
The Principia mission, named after Isaac Newton's book on physics 'Naturalis Principia Mathematica', is aimed at furthering our knowledge for human exploration within the solar system. Peake will perform over 30 scientific experiments for the ESA, and around 12 other investigations for other space companies.
Some of the experiments Peake can expect to carry out include melting metal alloys, growing blood vessels and protein crystals. As a keen quantum physics and cosmology enthusiast, Peake aims to inspire the younger generation to get into science during his time in space.
Who is Tim Peake?
Tim Peake is an ex-Army Air Corps officer, and platoon commander in Northern Ireland. After beginning his career in the army at just 20-years-old, he served for a further 18 years serving in Bosnia and Afghanistan.
The skies have become a second home for Peake, after accruing over 3000 hours of flying time in more than 30 different types of helicopters and aircraft. That is over four months of continuous flying.
In 2005, he was selected for test pilot training, and then graduated from the Empire Test Pilot School with an award for 'best rotary wing pilot'. The following year, Peake completed his science degree from the University of Portsmouth in flight dynamics, making him eligible for ESA astronaut applications.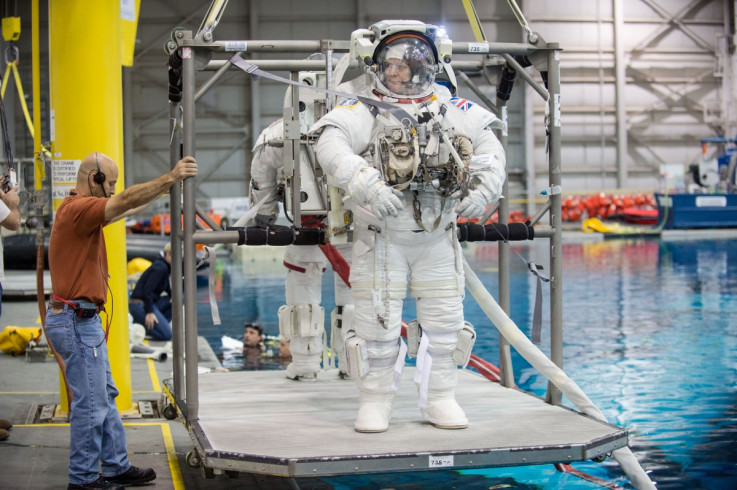 Tim Peake, and fellow astronaut Tim Kopra, prepare for underwater training near Nasa's Johnson Space Center
NASA Johnson/Flickr
Only applicants with over 1000 hours of flying time and a science degree are considered as new recruits at the ESA. Still, over 8400 applications were received.
In 2009, Peake decided to retire from the British Army as a Major, in an attempt to try his hand at managing other pilots. He never made it that far, because just a few months later, he got a phone call from the ESA asking him to come in for tests.
In May 2009, Peake was officially offered a place with the European Astronauts Corps. After years of training - including living and working in an underground cave in Sardinia, and living 20 metres underwater for 12 days – he was selected to go into space in 2013, as part of the Principia mission.
Tim Peake was born in 1972; the year the last astronaut walked on the moon.