Cheap and faulty e-cigarettes are leading to injuries "similar to those you would experience if you were shot in the face", according to experts.
Victims of the exploding vape pens have required skin grafts and surgery in the most serious cases.
Plastic surgeons at Morriston Hospital's Welsh Centre for Burns and Plastic Surgery in Swansea said they had treated five patients for burns after e-cigarette batteries exploded.
"Before this year we hadn't seen any injuries like this. Now we have had five which reflects the rising popularity of these e-cigarettes," consultant plastic surgeon Dai Nguyen told the Press Association.
Three of the patients were carrying their devices in their trouser pockets when they exploded.
They include a 25-year-old who was paintballing at the time and a factory worker who suffered thigh and groin injuries, as well as burns to his hand, when he tried to extinguish the flames.
Surgeons notified Trading Standards Officers and also wrote a paper highlighting the cases and calling for tougher import regulations on e-cigarettes coming into the UK and more guidance for consumers.
"It's not just us, this is something that is starting to be highlighted nationwide. I think we are only seeing the tip of the iceberg," Dr Nguyen said.
"I suspect a lot of A&E departments may also be dealing with these incidents and we're just not aware of them."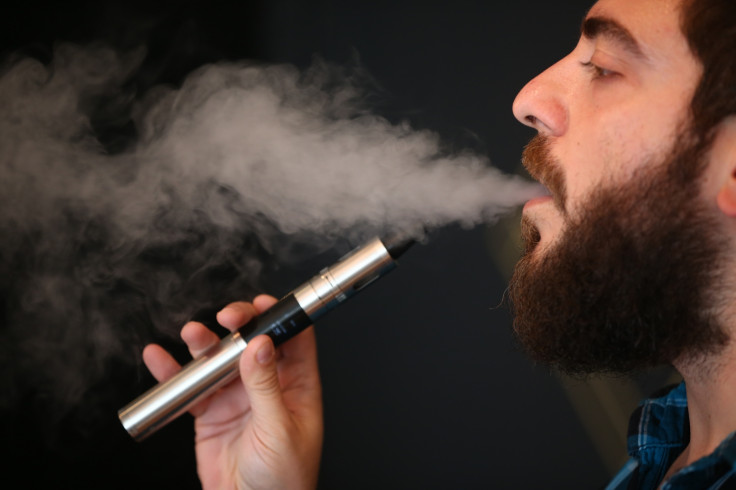 The patients she has seen only suffered superficial burns and have made a good recovery, but she said some people have not been so lucky.
"I am aware of other cases which have required surgery and skin grafts," Dr Nguyen said. "There have also been reports of e-cigarettes exploding in people's mouths which resulted in catastrophic injuries similar to those you would experience if you were shot in the face by a gun."
Michael Bennet received hospital treatment for 10 days after his vaping device exploded in his pocket.
"It was a scary experience," he told Sky News. "What really gets me is that I could have been picking my son up off the floor when it blew up and it would have blown into his face. It could have blinded him."
Swansea Council trading standards officer David Picken urged customers not to be tempted by cheap imports and to always take care when buying.
"These chargers have not been constructed to the correct safety standards and are often counterfeit," he said. "Take additional care when buying online. Consider carefully if the cheapest is the best, particularly when the goods are coming directly to you from a business outside of the UK and EU."
He said customers need to make sure the e-cigarette is labelled correctly, check if it has a visible CE mark, and ask the shop for information confirming they come from a reputable source.
The problem of exploding electronic cigarettes is not restricted to the UK. in 2014, the US Fire Administration published a report into the explosions, examining the causes and effects.
The report found that, due to the design of the e-cigs – their cylindrical shape placing their weakest points at the ends – an exploding battery can cause them to "be propelled across the room like a bullet or small rocket".