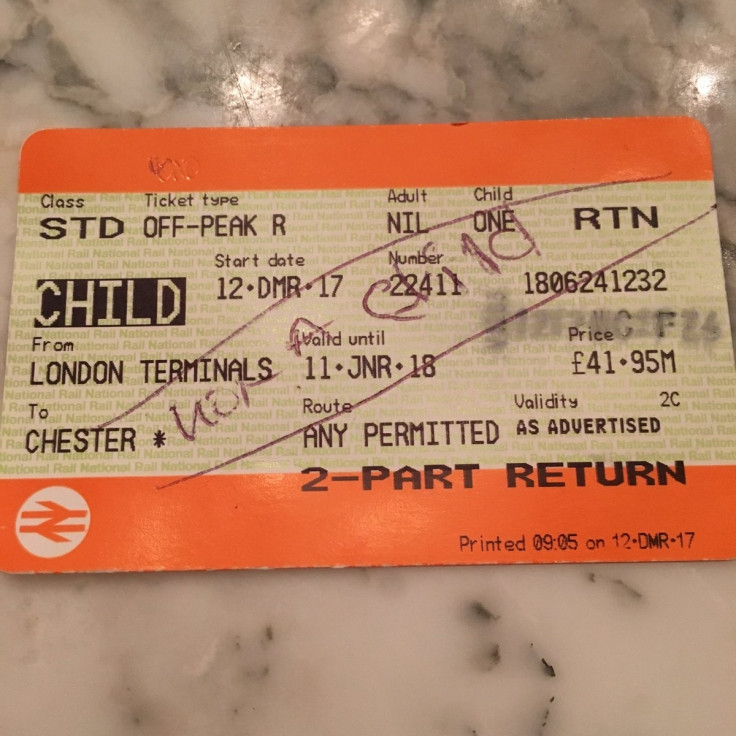 The CEO of a national shoe repair company slammed Virgin Trains ticket inspectors stopped his 15-year-old daughter from getting on a train because she did not look young enough for a child's ticket.
James Timpson OBE, chief executive of Timpson, pleaded for Virgin Trains to be a "kind and caring" company after the experience, which saw his daughter Niamh left alone at London Euston station on Tuesday evening (12 December).
He tweeted: "Virgin Rail at Euston. Why do you stop a 15 year old girl at the barriers (who has a valid ticket) from traveling home. You say she has no ID to prove how old she is. It's 7pm and she is alone now at the station. When did you have to prove how young you are? You are a disgrace." He also posted a photo of his daughter's ticket, which had "not a child" written across it by an inspector.
Thankfully, Timpson tweeted again just over two hours later to let concerned followers now that he was picking his daughter up safely from Crewe station. He wrote: "Good news. Just picking Niamh up from Crewe station. Not a good experience at all of the Virgin Rail ticket inspectors at Euston. Be a kind and caring company please."
On Thursday, Timpson thanked everyone in "Twitterland" for their support during his daughter's "nightmare". He also revealed he has written to the CEO of Virgin Trains requesting a meeting to discuss their child safeguarding policies and the treatment of under 16s travelling alone.
"Kindness is not a sign of weakness," he urged.
A Virgin Trains spokesperson told IBTimes UK: "Customers under the age of 16 are eligible for a 50% discount on fares and we do recommend that if a child looks older then it may be appropriate for proof of age to be carried when travelling.
"We're sorry for the experience of Mr Timpson and his daughter and we are in touch with them so we can look into this properly and offer a gesture of goodwill."
IBTimes UK has reached out to Timpson for further comment.