Richard Branson's Virgin Galactic 6 months away from first spaceflight
Branson ruled out going to Mars for which Elon Musk's SpaceX is aiming.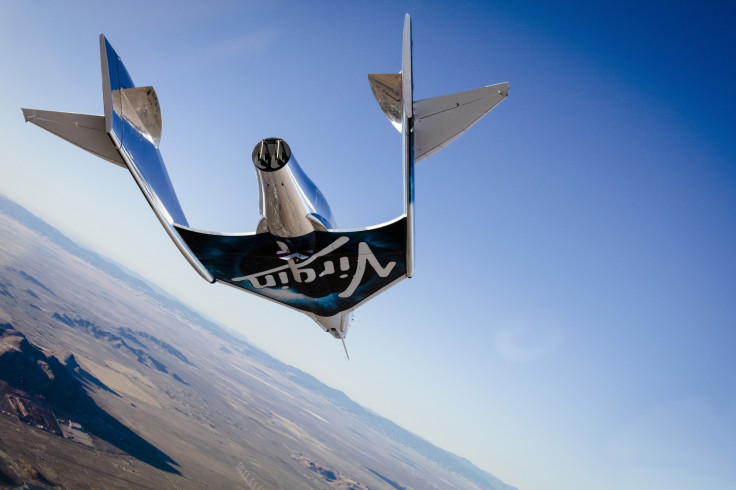 Virgin Galactic's founder Richard Branson has said the spacefaring company could make its first spaceflight in a few months from now. He also hinted at the use of the same technology for point-to-point travel across the world, according to Business Insider Nordic.
Speaking at the Nordic Business Forum (NBF) in Finland last week, Branson said: "We are hopefully about three months before we are in space, maybe six months before I'm in space." Previously, he said the first batch of paying passengers would be sent into space by the end of 2018.
Virgin Galactic's two-and-a-half hour trip with six minutes of weightlessness costs $250,000 (£190,000 approx) per passenger. The company has a few customers and has been prepping its reusable suborbital spaceplane VSS Unity for the first powered flight.
The point-to-point travel technology Branson spoke about seems somewhat similar to Elon Musk's BFR-based Earth-to-Earth travel.
"To get to space we're going to be flying a craft that's going 3000 miles per hour," Branson said. "We are going to be the only people in the world, in a few months, to be flying a craft that's going 3000 [mph]. Taking that craft and looking at point-to-point travel is something we are going to be in the best position in the world to do."
However, he said unlike Musk's SpaceX, his commercial space venture isn't aiming for Mars, which "is an incredible challenge".
Virgin Galactic has been working towards space tourism since 2004. Its efforts suffered a brief setback in 2014 when its original spaceplane VSS Enterprise met with a fatal crash after breaking up during a test-flight. An investigation later revealed the crash occurred due to premature deployment of "feather system" — the process of moving the plane's wings to increase drag during re-entry.
Since then, Virgin Galactic has conducted a number of tests and glide-flights to test the capabilities of VSS Unity. Last month, the CEO of the company, George Whitesides, said engine testing for Unity has been completed and the company will be ready to start powered flights after "a very small number of glide flights".
© Copyright IBTimes 2023. All rights reserved.