London's Euston station to host dinner for 200 homeless people over Christmas
Volunteers from Network Rail will team up with charities Streets Kitchen and St Mungo's.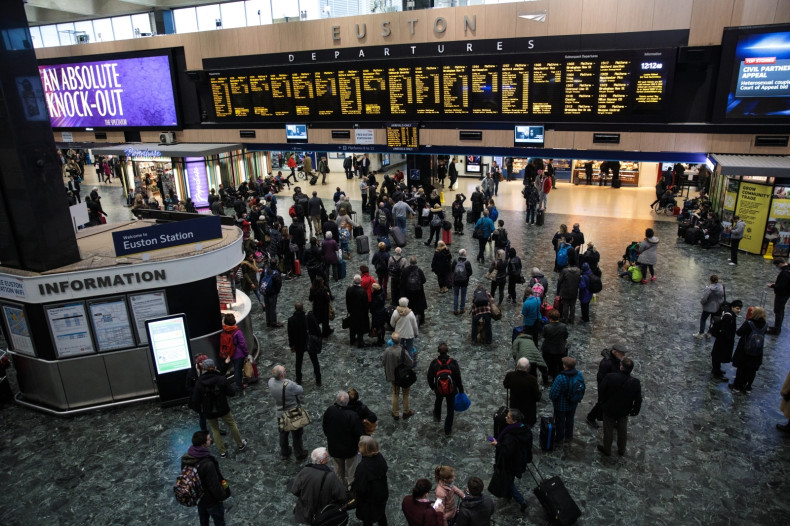 A central London railway station will be the scene of Christmas cheer when it welcomes 200 homeless people for dinner and a place to sleep.
With no trains running across the network, Euston Station was going to be empty on 25 December until Boxing Day, meaning event organisers will be able to lay out decorations and tables on the concourse.
Some 200 homeless people will be able to enjoy a full festive dinner thanks to the efforts of 30 volunteers from Network Rail teaming up with the charities Streets Kitchen and St Mungo's.
Steve Naybour, from Network Rail, said: "Using a station to give homeless people a Christmas dinner and some festive cheer is a great thing to do.
"Working on Christmas Day is pretty much par for the course for many of us who work for Network Rail but this year, because I wasn't scheduled to work, myself and a handful of colleagues came up with this plan to feed some of London's homeless instead," the Telegraph reported.
Joe Hendry, Euston station manager, said his team was "delighted" to host the event.
"Stations are at the heart of local communities and we want to provide a legacy through good relationships with organisations like St Mungo's and Streets Kitchen that supports the homeless community in and around our station long after the buzz of Christmas has died down."