Former Tottenham forward Garth Crooks believes his one-time club would find it really difficult to replace Toby Alderweireld if he left north London and is worried that the Belgium international and Mauricio Pochettino may up sticks and join Barcelona.
Alderweireld, 28, is one of the most important players in Pochettino's side and has delivered a number of fine performances this season, but The Times reports that the former Atletico Madrid star is stalling over signing a new contract with Spurs due to his desire for a release clause to be included.
Crooks, who scored 75 goals during Tottenham's glory days, says Alderweireld is almost "anonymous" in north London due to the exploits of Dele Alli and Harry Kane and believes a move to Barcelona for both him and Pochettino is not beyond the realms of possibility, despite the Argentine's ties to Espanyol.
"I have been fascinated by the performances of Toby Alderweireld," Crooks wrote in his column for BBC Sport. "He has performed brilliantly all season but remains slightly anonymous among the stars at White Hart Lane. Yet I sense if Alderweireld were to leave Tottenham then he would, in my opinion, be the most difficult player to replace.
"I say this because it was in my FA Cup interview for Football Focus, before the semi-final with Chelsea, that I raised with the Belgium defender the issue about his contract. To my amazement he had not signed it at the time and, with Barcelona always on the look-out for top-class defenders, suddenly visions of him defecting to the Spanish giants became plausible.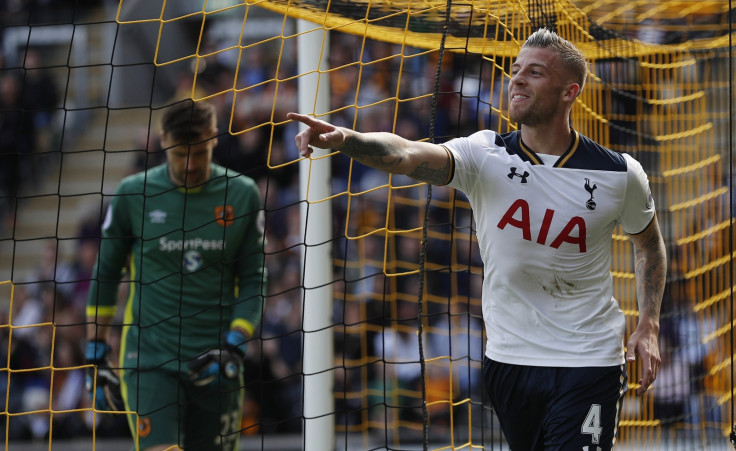 "However, it gets worse. At odds of 18-1, Tottenham boss Mauricio Pochettino sounds like a great bet to join Lionel Messi and the Catalans and, if that were to happen, Alderweireld would almost certainly follow the Argentine out of the Lane to the Nou Camp.
"These things are not rocket science in football. However, if Tottenham were found to be asleep at the wheel and allow such a catastrophe to happen, it would signal the end of what could be a great team in the making."
Alderweireld's future could prove to be a bone of contention this summer, but for now the former Southampton star is focusing on Tottenham's friendly against Kitchee SC on Friday (26 May).
The Belgian will no doubt feature against the Hong Kong outfit, but his compatriot Mousa Dembele will miss the trip as he set to undergo a "planned procedure" on his left foot, which has caused him problems for a number of months.