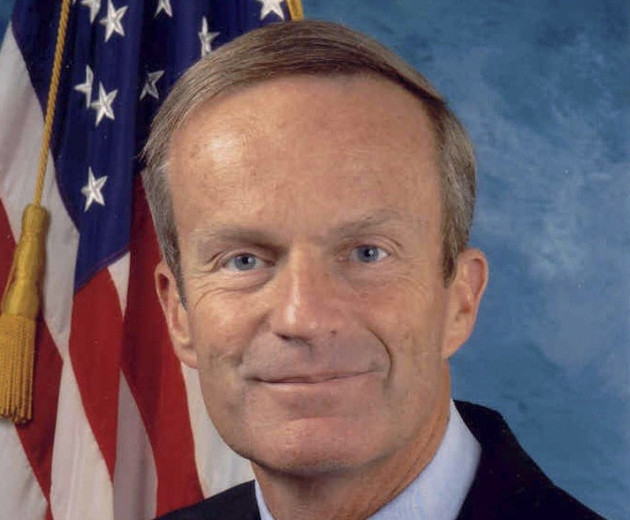 A US Senate candidate has cancelled public appearances after claiming that women's bodies could prevent pregnancies in a "legitimate rape" situation.
During an interview on KTVI-TV, the six-term Republican congressman and nominee for US Senate, Akin prompted outrage when he was asked if he would support abortions for women who have been raped.
He said: "From what I understand from doctors, that [pregnancy] is really rare. If it's a legitimate rape, the female body has ways to try and shut that whole thing down."
Soon after the interview, which Akin took part in as he campaigned against Democratic incumbent Claire McCaskill, Akin's camp released a statement that he "misspoke".
He said: "In reviewing my off-the-cuff remaks, it's clear that I misspoke in this interview and it does not reflect the deep empathy I hold for the thousands of women who are raped and abused every year."
He added that he believes "deeply in the protection of all life and I do not believe that harming another innocent victim is the right course of action".
Republican presidential candidate Mitt Romney moved quickly to distance himself from Akin's comments. In an interview with National Review Online, he branded the comments: "Insulting, inexcusable and, frankly, wrong."
His spokesman said: "Governor Romney and [running mate] Congressman [Paul] Ryan disagree with Mr Akin's statement and a Romney-Ryan administration would not oppose abortion in instances of rape."
Terry O' Neill, president of the National Organisation for Women, said Akin's comments were "flat-out astonishing".
She told AP Radio that Akin's rhetoric "re-traumatises sexual assault victims". It was, she said, "intended to shame women".
McCaskill moved quickly to condemn Akin's outburst. She said: "It is beyond comprehension that someone can be so ignorant about the emotional and physical trauma brought on by rape.
"The idea that Todd Akin has expressed about the serious crime of rape and the impact on its victims is offensive."
See the footage of Akin's comment's below: