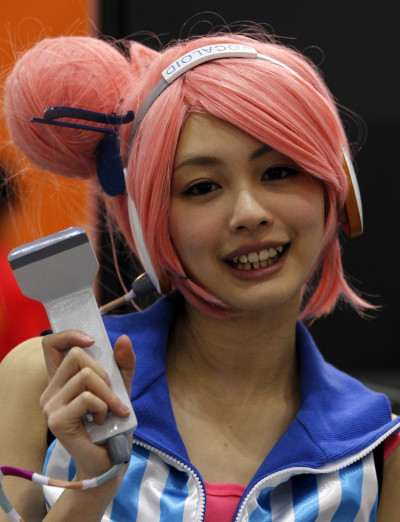 A year on from the devastating earthquake, tsunami and nuclear disaster that hit Japan in March 2011, the Tokyo International Anime Fair has pulled in more than 100,000 people.
After a nearly 25% drop in tourism in Japan since the disaster, the country is hoping that the Tokyo International Anime Fair will help boost the economy.
The fair is the largest anime convention in the world. Almost 300 exhibitors will be in attendance, all of whom will be hoping to get their hands on a Tokyo Anime award.
The grand prize is 1m yen (£7,654).
The fair is also enjoying the 10th Creators' World exhibition which showcases up and coming talent in the world of anime.