The Hotel Gracery in the Shinjuku ward of Tokyo offers rooms with a view – of a giant fire-breathing monster lizard. The hotel's observation deck has a giant replica of Godzilla's head, which peers into the sought-after Godzilla-view rooms, available for around £80 (€111, $125) a night.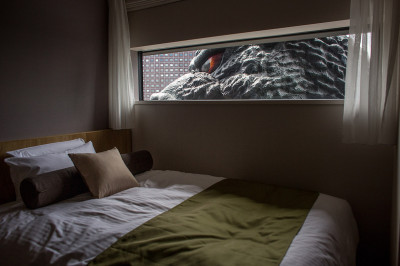 The hotel also has a Godzilla-themed room, guarded by a human-sized replica of the lizard, a giant claw above the bed and packed with loads of movie memorabilia. This room will set you back £200 a night (£300 on weekends and public holidays).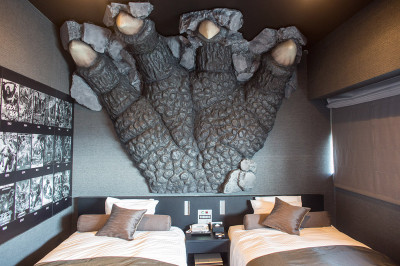 The giant Godzilla head towers 52m (171ft) above the streets at an entertainment complex that includes an Imax cinema owned by Toho, the Japanese studio behind the 1954 original Godzilla film. The company made its last Godzilla film in 2004.
Toho is due to release another Godzilla film after a decade-long hiatus, inspired by the success of 2014's Warner brothers revival. Toho's reboot is set for release next year, ahead of the Hollywood sequel, planned for 2018.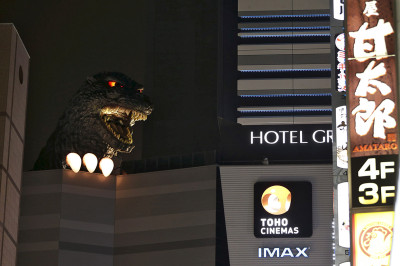 The Hotel Gracery is scheduled to open its doors to the public on 24 April, and you can book rooms here.