Tom Cleverley: I Don't Think I Will Play for Manchester United Again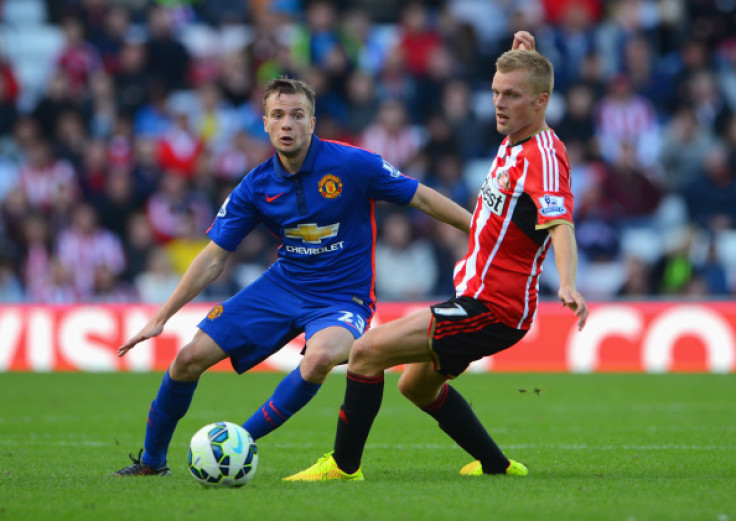 Tom Cleverley says it is unlikely he will play for Manchester United again.
The England international was allowed to leave Old Trafford by Red Devils manager Louis van Gaal, completing a loan switch to Aston Villa on deadline day.
Cleverley has one year left on his contract and United have not handed the midfielder a new deal. He admitted former Barcelona and Bayern Munich manager van Gaal was direct with him regarding his future at the club.
"With me being out of contract at the end of the year if I am being honest I don't think I would play for the club again. In modern football it is rare that one player, like Giggsy or Scholesy, plays for one club for their career," Cleverley explained.
"I wasn't emotional or anything like that. I didn't get a chance to say many goodbyes. It is something I had prepared myself for.
"Louis van Gaal was always straight with me. I had a fairly good pre-season where we won every game, but he has his own players. The manager made it fairly clear it wasn't going to happen for me there."
Cleverley also revealed that his confidence was low last season. United struggled under David Moyes as they finished seventh in the league table, which saw them miss out on the Champions League this season.
"If you looked at the games [last season] the areas I was playing were a little bit deeper and different systems. It probably didn't suit my game perfectly but if all the players can say they were high in confidence they would be lying," Villa's new signing said.
"It wasn't just me, the rest of the squad too and that rubs off on most of the players and the fans. It was a tough season for us last year. But we've got away from the negativity of that and this is a brand new challenge."
© Copyright IBTimes 2023. All rights reserved.