Tom Cruise's mother Mary Lee South dies aged 80, memorial held at Church of Scientology
South 'died in her sleep last week', a representative of the actor announced on 13 February.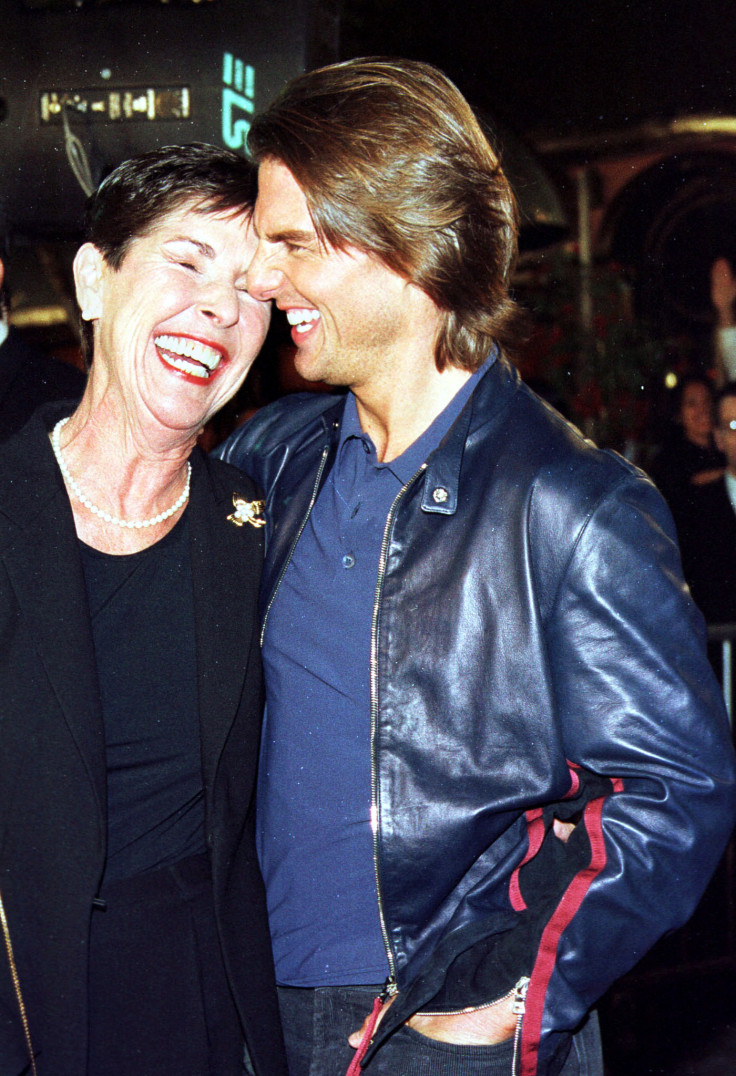 Actor Tom Cruise's mother Mary Lee South died in her sleep last week at the age of 80. A representative for the actor said on Monday (13 February) that a memorial for South was held at a local Church of Scientology.
According to reports, the actor's mother was suffering from poor health for the past few years. The memorial service was attended by Cruise's three sisters – Lee Ann DeVette, 57, Cass Mapother, 55, and Marian Henry, 52 – and other family members.
Born Mary Lee Pfeiffer, the 54-year-old star's mother was a native of the Louisville, Kentucky. She was working as a special-education teacher when she met and married Cruise's father, Thomas Cruise Mapother III, an electrical engineer.
The two divorced in 1974 and years later, Cruise had told People magazine that his father was "a bully and a coward".
Cruise was close to his mother, who loved theatre and it was from her that the Hollywood superstar developed a passion for acting.
"I was always interested in theatre, but I never did anything with it. When I was growing up, if you went to Hollywood that was really risqué," Lee had told Rolling Stone in an interview in 1986.
She even encouraged Cruise to join a local theatre group. "I guess I was his greatest audience. He had it in him then," she had said.
The close relationship between the two continued when they relocated to Glen Ridge, New Jersey, and his mother married Jack South in 1978.
South always believed that Cruise would go on to become successful and she had previously said that when her son asked his stepfather about his career as an actor they both "wholeheartedly agreed. Because we both felt it was a God-given talent ... So to make a long story short, we gave him our blessing — and the rest is history".
© Copyright IBTimes 2023. All rights reserved.