Tom Cruise to Make Cameo Appearance in Star Wars: Episode VII?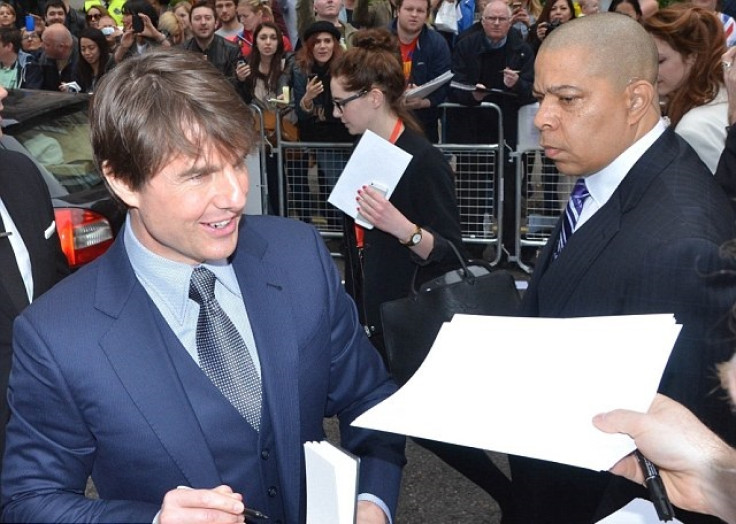 Tom Cruise is being touted as a new a -list addition to the cast of Star Wars: Episode VII film.
The actor is reportedly in talks to make a cameo appearance in the latest instalment in the sci-fi epic directed by JJ Abrams'.
The 50-year-old star has been in the UK for the last week and is thought to have met the director at a London hotel to discuss the actor's appearance in the film.
Shooting for the film is currently underway at Pinewood Studios in Buckinghamshire.
The film suffered a set back after Harrison Ford, who reprises his role as Han Solo, broke his left foot in an on set accident.
The actor has returned to the US for rest and recuperation and is expected to be out of action for several months.
Mark Hamill, 62, who played the original Luke Skywalker and Carrie Fisher, 57, who played Princess Leia, will also be reprising their roles for the eagerly anticipated film.
The action is set 35 years after they all appeared together in1983's Return of the Jedi.
Lord of the Rings star Andy Serkis and Oscar winning actress Lupita Nyong'o will also join the cast.
It will be the first Star Wars title released by Disney, after creator George Lucas sold the rights to the franchise in 2012.
The £200 million movie, which is being directed by JJ Abrams, is scheduled for release in December 2015.
Cruise and Abrams worked together on Mission: Impossible 5, which is also due to release next year.
The Hollywood star was spotted in London earlier this week catching up with David Beckham over a pint in a Notting Hill pub.
© Copyright IBTimes 2023. All rights reserved.