Daley Warned Media Commitments Leave Rio 2016 Dream in Jeopardy
Olympic bronze medallist Tom Daley's dream of winning gold at Rio 2016 is in jeopardy should his media commitments continue apace, according to British Swimming chief executive David Sparkes.
Daley has begun a role on Saturday night reality show Splash! mentoring celebrity divers with the first episode including the likes of pop singer Jade Ewen and comic pair Helen Lederer and Omid Djalili.
But the show has sparked concerns from the head of British Swimming Sparkes, who says Daley's continued media appearances could distract him as he attempts to win gold in four years' time.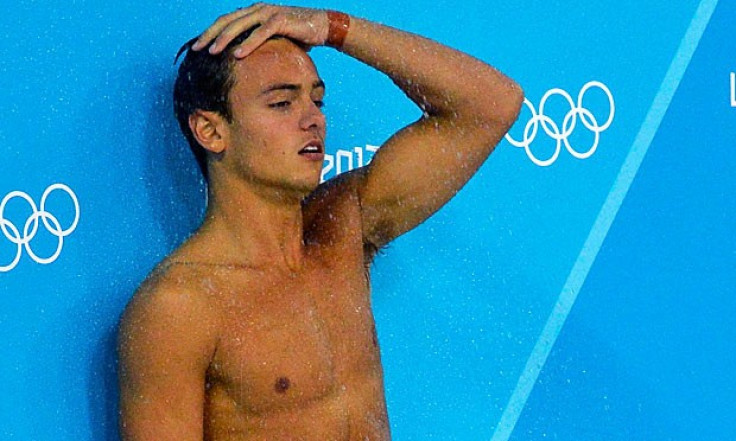 "Tom is an incredibly talented young man, but he's yet to achieve his full potential and it's only going to get harder to achieve that Olympic gold medal as he gets older," Sparkes said.
"You can rest assured the next Chinese diving superstar will not have such distractions from training.
"He should look at the example of skaters Torvill and Dean who waited until the end of their competitive careers before doing such programmes. I'm concerned Tom is putting the cart before the horse and I've expressed those concerns to his agent."
The 18-year-old finished fourth in the 10m platform synchronised final alongside Peter Waterfield before winning bronze in the individual event behind victor David Boudia and runner-up Bo Qiu.
Since London 2012, Daley grabbed double gold at the World Junior Championships in Adelaide alongside Jack Laugher in the 3m platform synchronised springboard and 10m platform events individually.
Jamie Cunningham, Daley's agent, said: "Whatever people think about the show, Tom has come across incredibly well. We would only agree to such an undertaking at a quiet time of the year.
"Tom is fully on course to perform at his best at the world championships in the summer having delivered at the Olympic Games and the world juniors that followed, when he helped out British Swimming by competing."
The comments from Sparkes, who has come under fire himself following a disappointing haul of four medals in the London Olympics, which has since sparked an independent review into British Swimming, are the latest to attack Daley's lifestyle away from competition
Prior to the Olympics, British Diving performance director Alexei Evangulov questioned Daley's ability to succeed in London amid his high-profile media obligations and social media exploits.
"I am angry because nobody will listen to me. But you have seen Thomas dive. He is perhaps the fifth best diver in the world,"' said Evangulov.
"If he stopped all his media work now, I might be able to get him up to the third best diver.
"Even some of the coaches are thinking a miracle can happen, but there are no miracles in professional sport. I don't mind what he does if he gets the medal. He can become a rock star."
© Copyright IBTimes 2023. All rights reserved.