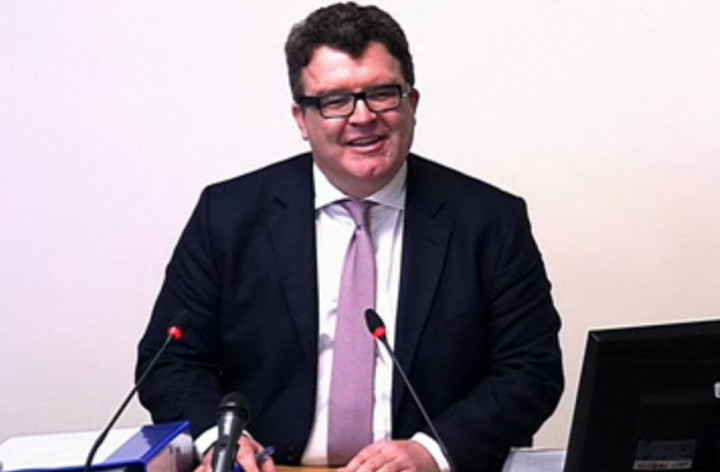 Labour MP Tom Watson said politicians shared the perception that News International have "unqiue access to Downing Street".
The MP for West Bromwich East told the Leveson Inquiry into press ethics that NI "had a certain mystique about it. There was the feeling that they have unique access to Downing Street. For a minister that was important, and the way you were portrayed in News International papers was important and [ministers] factored that into their thinking."
Watson, a member of the Commons' culture, media and sport committee, has been a fierce opponent of News International owner Rupert Murdoch throughout the phone-hacking scandal.
When asked why politicians were slow to raise the the alarm on hacking, he said they were too close to the press and too fearful of it.
"I think they closed their minds to the potential for a major scandal for a major outlet for their message," he said.
"Personal relationships between politicians and people at the company were too fibrous and close - and they were scared," he added.
Watson, co-author of the book "Dial M For Murdoch," which focuses on the scandal, repeated his claim that he was called by former Prime Minister Gordon Brown in either late 2010 or early 2011, at the behest of Rupert Murdoch, who wanted Brown to "call him off" the scandal.
Watson said he remembered the call, the exisitence of which has been denied by both Brown and Murdoch, vividly. He said he received it while stood on a hill in the Peak District.
"It's not the sort of thing a backbench MP would forget too easily," he said. "[The comments] were within a wider conversation, but I noted it."
Watson said the the idea that he was being called off by News International "seemed implausible back then, but certainly seem more plausible day by day."
The MP described how he became aware that he was being tailed by private investigator Derek Webb, allegedly under orders of Mazher Mahmood, former News of the World undercover reporter, now employed by another Murdoch title, The Sunday Times.
Watson said he received an apology for the "egregious" invasion of privacy from James Murdoch, Rupert's son. He went on to use the example of Martin Salter, MP, who was targeted by investigators after opposing the NotW "Sarah's Law" campaign.
He went on to describe the pressure put on politicians by tabloid comment articles as "vulgar, distasteful and intimidatory".
"There were a number of politicians who were very uncomfortable with the campaign. ... It became a wider political campaign which seemed to me to be mixed in with the PR campaign for the newspaper."
Watson noted a New York Times article on phone hacking in 2010, which he said shocked him as it took a newspaper from the U.S. to write a story that "any national paper could have written".
"The story was made up of publicly available court decisions and testimonies made by people that they could have easily found in the phone book."
Watson said he was aware of a number of other political figures who shared his concens about News International.
Lord Justice Leveson said he should press them to come forward. He said:" This is a once in a lifetime chance", after warning that other figures' opinions would be "tarred" by Watson's partisan position if they merely came through him.
Leveson apologised to Watson that his witness statement looks like "Swiss cheese" as it has been heavily redacted in order to protect current legal proceedings.
Watson was key advocate of the strongest conclusions reached by the culture, media and sport select committee on May 1, when it declared Rupert Murdoch was "not a fit person to exercise the stewardship of a major international company".