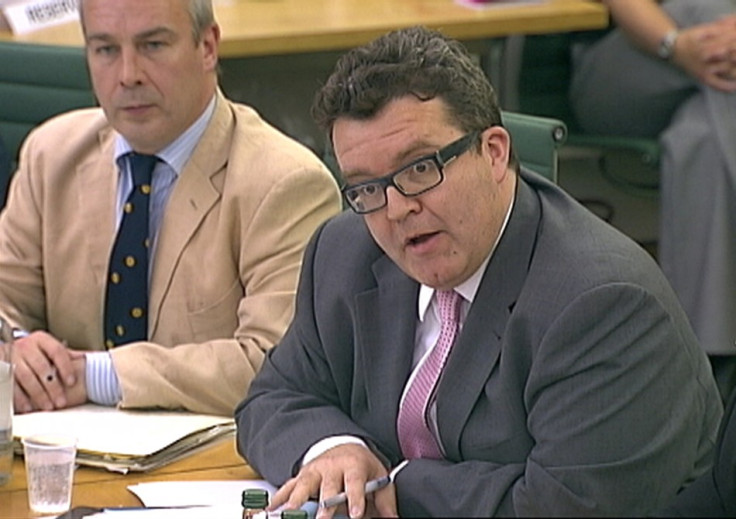 Labour MP Tom Watson and Independent journalist Martin Hickman unveiled their new book, which they claim contains fresh evidence against Rupert Murdoch's News International and its journalists.
The book, Dial M for Murdoch, details a variety of claims and accusations against the Murdoch empire, News Corporation, which they call a "toxic institution".
The Independent has reported that the book also goes into detail about the pressure put on MPs to cover up the phone hacking scandal. It is claimed that the pressure influenced the decision not to summon News International chief executive Rebekah Brooks to give evidence in 2010.
Watson said: "I am sorry to say that this tactic was successful, the committee's legitimate investigation was undermined and parliament was, in effect, intimidated.
"News International thought it could do this, that they would get away with it, that no one could touch them; and they actually did it, and it worked."
Watson declared at a heaving press conference that the new information had been passed on to him by former News of the World chief reporter Neville Thurlbeck.
The book claims that the News of the World aimed to unearth "who was gay, who had affairs, anything we can use", according to Thurlbeck, who is quoted in the book. "Each reporter was given two members [MPs] and there were six reporters that went on for around 10 days."
Further claims that Rebekah Brooks' office was bugged last year, with the knowledge on News International executives, are also contained in the book.
Watson was criticised last year when he famously compared News International to the mafia while MPs were questioning James Murdoch.
The West Bromwich East MP has also claimed that the "pressure of the hacking scandal inquiry" ended his 11-year marriage.