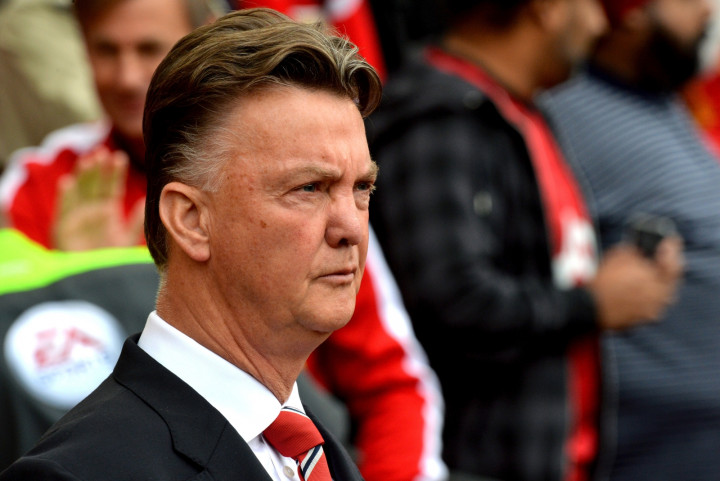 Former Manchester United manager Tommy Docherty has stated that Louis van Gaal has no chance of making it to the top four unless he starts addressing his side's problems on an urgent basis.
The Scotsman, who managed the Red Devils from 1972 through 1977, has emerged as a stark critic of the former Bayern Munich manager and reinstated his faith in David Moyes, who he believes was treated unfairly as is apparent this season.
Moyes was sacked before the end of his first season after failing to live up to the expectations set by Sir Alex Ferguson but had more points under his belt by this time of the season than van Gaal.
Moyes' downfall was led by his failure to attract players in the summer transfer window, which saw only Marouane Fellaini make his way to Old Trafford in a high profile transfer. In contrast, Van Gaal has managed to rope in Angel di Maria, Radamel Falcao and a host of other names to increase his chances, but has failed to make any progress otherwise.
"Van Gaal must have arrived dreaming of winning the title, but that went out the window in the opening few weeks," Docherty told www.Goal.com
"I wouldn't put any money on them finishing in the top four, to be honest. Unless they buck up their ideas, their best chance of getting into the Champions League is to swim the Channel.
"There is no doubt that Van Gaal's record on the Continent is fantastic, but perhaps he hasn't appreciated that the English Premier League is a different ball game.
"Moyes was treated very harshly at United, and this season is proving that.
"Van Gaal has spent a fortune in the transfer market, and yet despite having a worse record than Moyes at this stage, there is no clamour for his head," he added.
Manchester United's plight has been exacerbated by a series of injuries to key players but Docherty believes it is not an excuse for their sordid form.
"Injuries have not been kind to him, but I fear that Van Gaal will run out of money before he runs out of players if he is preparing another buying spree in January," Docherty explained.
"He has made too many changes, too quickly. Of course he has had more than his fair share of injuries to the squad, but the big money additions should be the finished article, and that is not what we are seeing.
"Angel Di Maria should be the best player in the Premier League, but he's only impressed in glimpses, and as for Falcao, well he'd get injured on Question of Sport," he concluded.