Tony Benn Dead: 'Five Questions on Power' and Other Memorable Quotes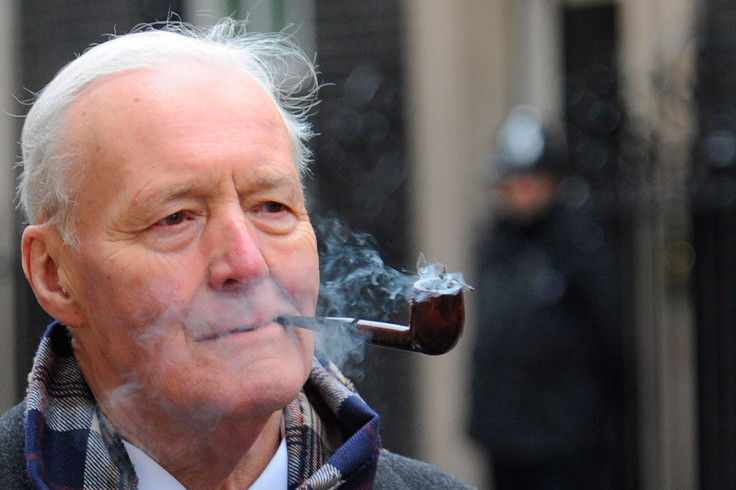 Tony Benn, the veteran Labour politician and left wing campaigner, has died at his home at the age of 88, his family confirmed.
Benn, was cabinet minister under Harold Wilson and James Callaghan and served as MP for Chesterfield and Bristol South East. He died after suffering from a recent bout of ill health.
Following the news of his death, tributes has poured in for the influential politician, including prime minster David Cameron, who described him as a "magnificent writer, speaker and campaigner".
"There was never a dull moment listening to him, even if you disagreed with him," Cameron added.
Current Labour leader Ed Miliband also described Benn as a "great parliamentarian" who will be remembered as "a champion of the powerless".
People have also paid their respect to the stout socialist by remembering some of his most memorable quotes during his 50-year parliamentary career.
Perhaps his most famous was his 'Five questions for people of power' which he frequently spoke of at public events, during interviews and debates in the House of Commons:
"What power have you got?
"Where did you get it from?
"In whose interests do you use it?
"To whom are you accountable?
"How do we get rid of you?"
"Anyone who cannot answer the last of those questions does not live in a democratic system."
Here the IB Times UK has collected more top quotes from the titan of left wing politics.
"It is wholly wrong to blame Marx for what was done in his name , as it is to blame Jesus for what was done in his."
"If we can find the money to kill people, we can find the money to help people."
"If ever I left the House of Commons it would be because I wanted to spend more time on politics."
"If I rescued a child from drowning, the press would no doubt headline the story: 'Benn grabs child."'
"No medieval monarch in the whole of British history ever had such power as every modern British Prime Minister has in his or her hands. Nor does any American President have power approaching this."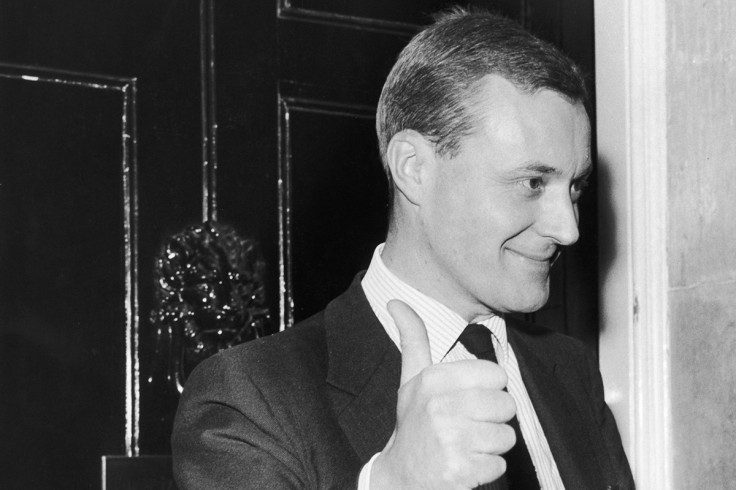 "It would be as unthinkable to try to construct the Labour Party without Marx as it would to be to establish university faculties of astronomy, anthropology or psychology without permitting the study of Copernicus, Darwin or Freud, and still expect such faculties to be taken seriously."
"The trouble is that most of what we see and hear is filtered through someone who is an expert in communications, maybe a producer, or a journalist, or an editor. They feel it is their job to make their material interesting. But making it interesting means that someone plonks himself down between us and the real situation. You just don't hear people who are actually working in industry talking in their own language about their lives and problems.
"A faith is something you die for; a doctrine is something you kill for; there is all the difference in the world."
"I was in York, about a week before the Iraq war started, and my phone went. It was Ted Heath calling - we'd hardly spoken before. 'How do we get rid of Tony Blair?' he asked. 'Well, Ted,' I said, 'it's a bit late now, I'm afraid.'"
"She [Margaret Thatcher] believes in something. It is an old-fashioned idea."
"When you think of the number of men in the world who hate each other, why, when two men love each other, does the church split?"
"I want to leave plenty of time for discussion: I have heard myself speak before."
© Copyright IBTimes 2023. All rights reserved.