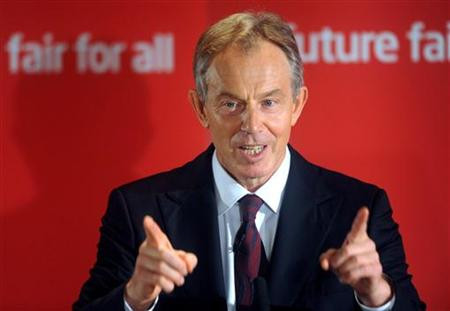 Tony Blair, in his appearance to the Leveson Inquiry, has downplayed suggestions that he and his government were too close to Rupert Murdoch and News International.
The former Prime Minister, who before leaving office famously described the media as "feral beasts" began his evidence by praising British journalism as amongst the best in the world but said that his relationship with the press could not be described as "cosy".
Blair said that the large readership of tabloid newspapers, such as The Sun and The Daily Mail represented power that, for better or worse could not be ignored.
In the early years of his government Blair claims he chose to manage rather than confront the power of the press, adding that if he had taken on the press it would have prevented him doing the other important things he wished to do.
Rupert Murdoch
Speaking about Rupert Murdoch, Blair said that he is not at "identikit right ring person" or a "tribal Tory", adding that "bits of him are very anti-establishment and meritocratic I would say".
Blair also dismissed claims that his government had done special favours for Murdoch and News International in return for support for the Labour government, saying that his government decided more things against Murdoch than in his favour and that this had not lead to a switch in allegiance from any of the Murdoch papers.
However Blair conceded that he thought it important to gain the support of papers like the Sun. "Was it important to get the Sun on board [for the 1997 election]? Absolutely. They do represent a certain strain of support Labour might have had but hadn't had during the 1980s and early 1990s."
Blair added however that Labour would still have won the 1997 general election even without the support of The Sun.
The Daily Mail
While appearing relatively neutral when discussing Rupert Murdoch and News International, Blair, by his own admission, found it hard to be objective on the subject of The Daily Mail.
The Daily Mail "attacked me, my family and my children not only when I was in office, but after I left office", Blair claimed.
Speaking of both The Daily Mail and The Sun, which he described as Britain's two most powerful papers, Blair said that "once they are against you it's full on, full frontal, day in, day out."