Tangerine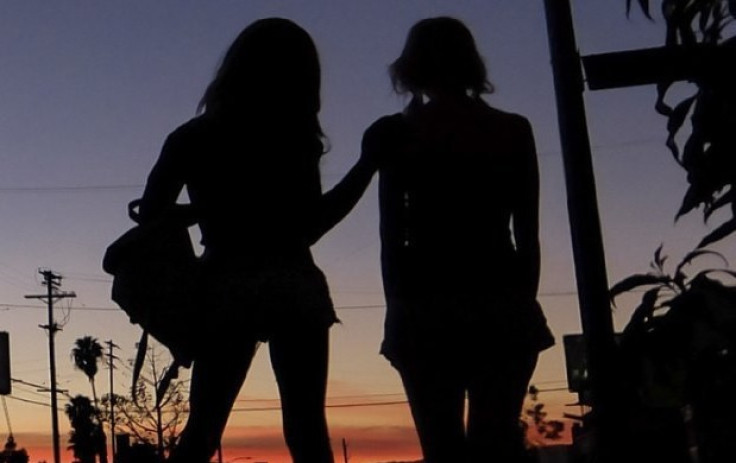 Director Sean Baker claims his indie hit Tangerine is all about "taking diversity more seriously" and showing film lovers a world they might not have necessarily immersed themselves in before. The comedy-drama centres on trans woman sex worker Sin-Dee Rella (played by real-life transgender actress Kitana Kiki Rodriguez), who after serving a 28-day sentence leaves prison on Christmas Eve and goes to meet her best friend Alexandra, also a trans sex worker, at Donut Time in Hollywood.
Alexandra informs Sin-Dee that Sin-Dee's boyfriend and pimp Chester has been cheating on her with a white cisgender woman named Dinah, which outrages Sin-Dee. She storms out of Donut Time to search the neighbourhood for Chester and Dinah, who she labels the "fish he has been sleeping with". During her rampage, Alexandra prepares for her stage show in West Hollywood. Elsewhere, Razmik, an Armenian cabbie, drives clients around Los Angeles to raise money for the girls' company under the nose of his suspecting mother-in-law.
Watch this if you enjoyed: Mistress America, Nasty Baby, The Skeleton Twins, The Kids Are All Right, About Ray, Transamerica and Me And Earl And The Dying Girl.
Available on Netflix US.
Damages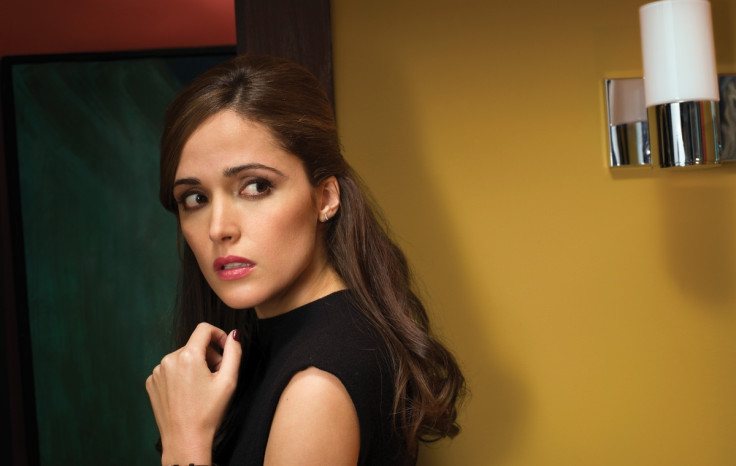 Do not be put off by the fact that Damages ended on TV a long time ago. There is absolutely no question that it epitomises the phrase "an oldie but a goodie" down to a T. Let's face it, anything with Glenn Close and Rose Byrne in is going to be great, right?
The whole plot revolves around successful but ruthless lawyer Patty Hewes (Close) and her newest protégée, recent law school graduate Ellen Parsons (Byrne). Each season features a major case that Hewes and her firm take on while also examining a chapter of the complex and often fraught relationship between Ellen and Patty. The first two seasons centre more generally on the New York City law firm Hewes & Associates, while the later ones focus more on Patty and Ellen's relationship as the latter attempts to distance herself from the manipulative Hewes & Associates both professionally and personally.
Since it began in 2007, the series has received widespread critical acclaim and various award nominations including Golden Globe nods and Primetime Emmys. It stands out among the crowd with its unique, non-linear way of storytelling and its unusual depiction of season-long cases from the point of view of both a law firm and an opponent.
Watch this if you enjoyed: The Good Wife, House Of Cards, The Fall, Veep, Scandal, Suits, Bloodline, Law & Order and Mad Men.
Available on Netflix UK.
Still Alice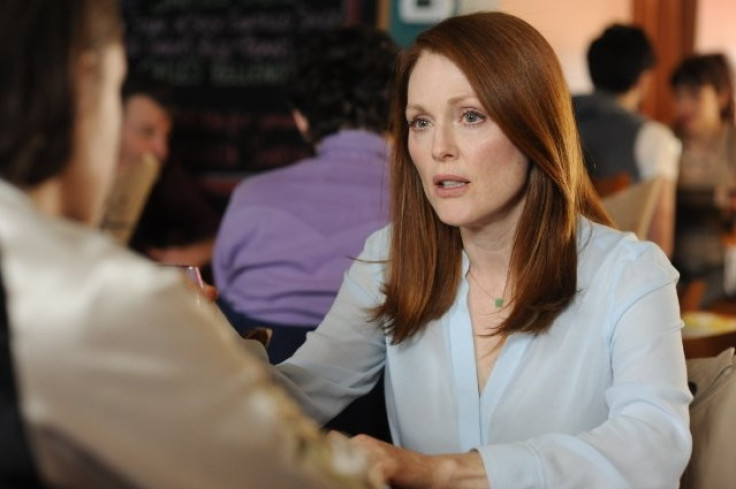 Still Alice saw Julianne Moore win her first Academy Award and after considering how many good films she has been in across her career, let that be the first indication of just how good a movie it is. The film sees Moore play Alice Howland, a linguistics professor forced to come to terms with her ailing mind when she is diagnosed with early on-set Alzheimer's disease.
It is not necessarily all that fun to watch given its subject matter but its poignancy and subtlety of presenting Alice's struggles makes it a gem of a movie, especially with Moore's often nuanced performance. Still Alice is not afraid to be brutal in its truthful portrayal of the heartbreaking disease but it is simultaneously incredibly touching too, as Kristen Stewart, Kate Bosworth and Alec Baldwin also offer up brilliant supporting characters in the form of Alice's struggling family.
Some of them take it better than others and it is refreshing to see reactions that are arguably based on reality rather than softening the edges of something that ultimately devastates many people's lives.
Watch this if you enjoyed: Boyhood, Away From Her, Philomena, The Theory Of Everything, Birdman, Silver Linings Playbook and Selma.
Available on Netflix UK.
iZombie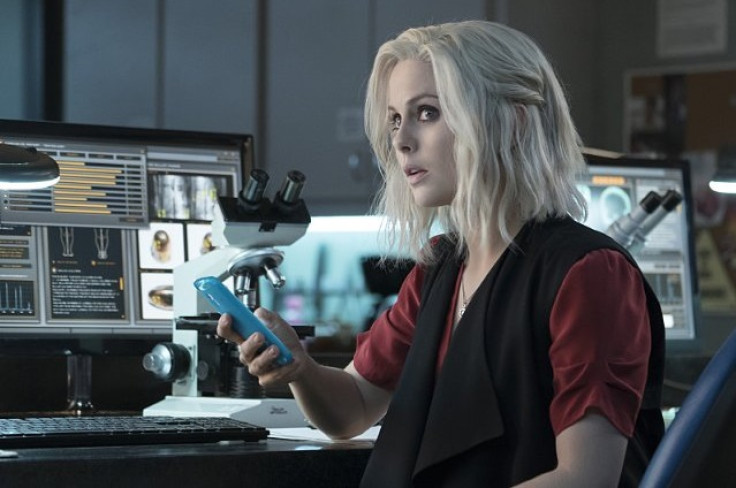 If you like your shows a little on the darker, more oddball side then look no further than iZombie. The comedy-crime-drama tells the story of Seattle medical resident Olivia "Liv" Moore (Rose McIver) who accidentally gets turned into a zombie while attending a boat party. In an attempt to deal with her new appetite for brains, she takes a job at the King County morgue, sharing her secret with her boss, Dr Ravi Chakrabarti.
In order for her to survive, Ravi lets Liv feed off of the brains of murder victims who are delivered to the morgue. But Liv soon learns that whenever she eats someone's brain, she inherits some of the skills that the dead possessed and their personality traits from when they were living temporarily.
She also experiences flashbacks that often give her clues as to the nature of the murder. Liv uses this new ability to help the Seattle Police Department and more specifically newly transferred Seattle PD detective Clive Babineaux to solve crimes, passing herself off as a psychic consultant.
Watch this if you enjoyed: Veronica Mars, The Walking Dead, The 100, Gotham, Supergirl, Warm Bodies, Life After Beth, The Flash and Dark Matter.
Available on Netflix US.
Don't Trust The B---- In Apartment 23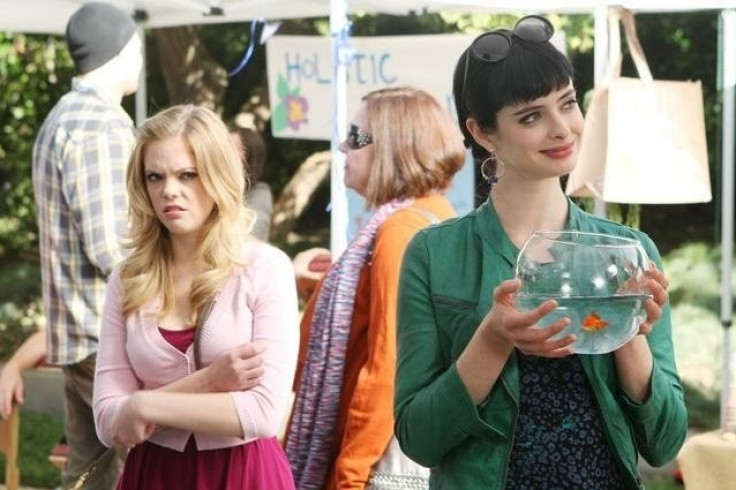 You binge-watched all of Marvel's Jessica Jones and now you have a serious, sassy Krysten Ritter hole in your heart, don't you? Don't worry, we are not judging, we feel it too. Well, Netflix might just have the answer to that problem for you... Don't Trust The B---- In Apartment 23.
But while she may have been the hero in Jessica Jones, Ritter is the titular bitch here as she plays Chloe, a New York party girl who is practically free of morals and constantly bullies and causes trouble for her naive, small-town roommate, June (Dreama Walker).
You see, Chloe purposefully acts so wild because she has a plan in place. She manages to keep her apartment contract ongoing by inviting roommates to move in, asking them to pay rent up front, and then behaving so outrageously that they leave before their tenancy is up. However, June proves more difficult to dislodge than expected and when she reverses Chloe's latest attempt to eject her in an unexpected fashion, they end up forming an unlikely friendship.
Watch this if you enjoyed: 2 Broke Girls, Surburgatory, New Girl, Faking It, Cougar Town, The Mindy Project, Modern Family and Brooklyn Nine Nine.
Available on Netflix US.
For more entertainment news follow A-List on Twitter @Alistinsider