Back in Star Wars, The Empire Strikes Back and Return Of The Jedi, the Force was always demonstrated as a spiritual connection that almost all characters could harness in certain, often life-threatening situations. But when The Phantom Menace, Attack Of The Clones and Revenge Of The Sith were released, a seemingly different idea was introduced – that abilities to utilise the Force were only passed down through specific Jedi generations and they started to explore more of a "Chosen One" trope instead.
They even went so far as to detail how Force/Jedi-potential was linked to having a high midi-chlorian count! Pernickety, much?
It did not go down too well with followers of the series as they felt it went against what the Force stood for in the previous movies. And as it turns out, it was not something director JJ Abrams was too keen on carrying over to Star Wars: The Force Awakens either.
In a recent interview with Slashfilms, the 49-year-old explained that the interpretation offered up in the eagerly anticipated sci-fi sequel is far from what the prequels set up, taking it back to the "more inclusive" origins of the concept from the earlier trilogy in the late 1970s and 1980s.
He said: "To me Star Wars was never about science fiction — it was a spiritual story. And it was more of a fairytale in that regard. For me when I heard Obi-Wan say that the Force surrounds us and binds us all together, there was no judgment about who you were. This was something that we could all access.
"Being strong with the force didn't mean something scientific, it meant something spiritual. It meant someone who could believe, someone who could reach down to the depths of your feelings and follow this primal energy that was flowing through all of us."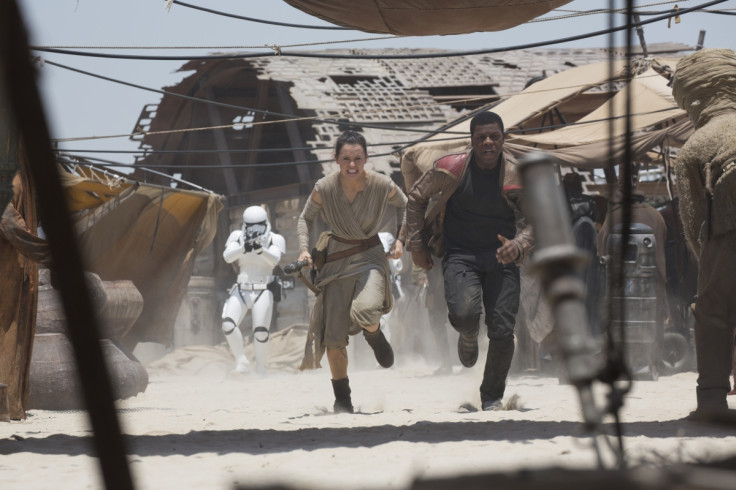 He added: "I mean, that's what was said in that first film!...We would like to believe that when s**t gets serious, that you could harness that Force I was told surrounds not just some of us but every living thing. And so, I really feel like the assumption that any character needs to have inherited a certain number of midi-chlorians or needs to be part of a bloodline, it's not that I don't believe that as part of the canon... but I also say that the Force has always seemed to me to be more inclusive and stronger than that."
Star Wars: The Force Awakens opens in UK cinemas on 17 December, with the film reaching US screens the following day. It will feature returning actors – Mark Hamill, Carrie Fisher and Harrison Ford, plus Anthony Daniels, Peter Mayhew, Kenny Baker and Warwick Davis – as well as a host of new faces to the Star Wars world including Game Of Thrones star Gwendoline Christie, Andy Serkis, Lupita Nyong'o, Simon Pegg, Oscar Isaac, Adam Driver and leads John Boyega and Daisy Ridley.
For more entertainment news follow A-List on Twitter @Alistinsider