The hugely-anticipated sci-fi epic Star Wars: The Force Awakens hasn't even reached cinemas yet, but director JJ Abrams is already thinking about who could helm upcoming pictures in the beloved franchise. He's looking into a far far away future, considering that both Episode 8 and 9 already have their directors lined up in the form of Looper's Rian Johnson and Jurassic World's Colin Trevorrow, respectively.
Come Episode 10, Abrams is keen to add a woman to the mix. "The knee-jerk reaction, if I had to, is Ava DuVernay, who I think would just kill it," the 49-year-old admitted in an interview with Nerdist.
"She is as much a fan of genre movies, and hearing her talk about not just Star Wars, but hearing her talk about those kinds of films is evidence that she would just kill it. When you look at her work in Selma, which was as well-told and as sophisticated and humane a film as I think has come out in the last decade, if she can do that story that well, there's no question she would kill this movie."
DuVernay responded to Abrams' praising comments on 9 December via her Twitter account, quoting the article and writing: "The force is strong with this one," which had fans speculating that she'd be open to the idea.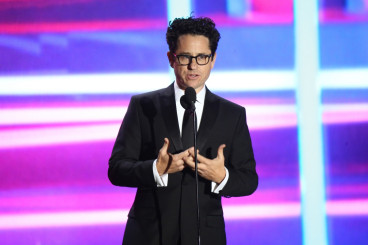 While DuVernay has worked on franchise films before, such as Spider-Man 2, Rush Hour 3 and Shrek The Third, she recently turned down Marvel Studios' offer to lead production on their upcoming movie, and inevitable blockbuster, Black Panther, citing creative differences as the reason. It has been reported that Creed director Ryan Coogler in now in final negotiations to take the helm.
Given that both the Star Wars filmmakers and Disney will undoubtedly have a long-term vision already sketched out when it comes to where they want their new films to go, this might be a potential cause for DuVernay to be hesitant to come aboard in the future.
Star Wars: The Force Awakens opens in UK cinemas on 17 December, with the film reaching US screens the following day. It will feature returning actors – Mark Hamill, Carrie Fisher and Harrison Ford, plus Anthony Daniels, Peter Mayhew, Kenny Baker and Warwick Davis – as well as a host of new faces to the Star Wars world including Game Of Thrones star Gwendoline Christie, Andy Serkis, Lupita Nyong'o, Simon Pegg, Oscar Isaac, Adam Driver and leads John Boyega and Daisy Ridley.
For more entertainment news follow A-List on Twitter @Alistinsider