Teen Wolf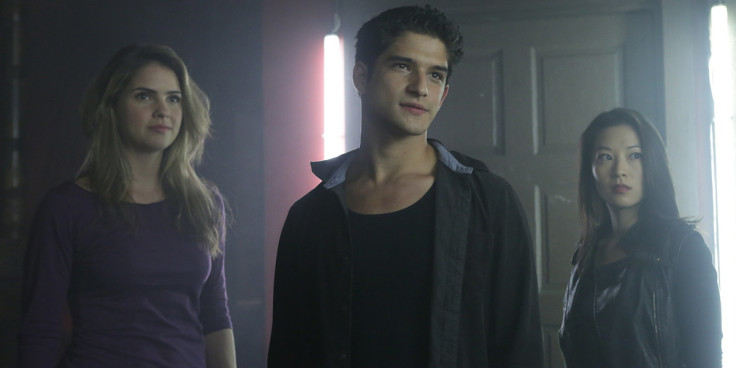 If fantasy shows or movies are you thing and you're a lover of all things Twilight, then Teen Wolf is bound to be the show for you. And if that's the case, then luckily, the first two seasons have recently been added to Netflix UK.
Loosely based on the 1985 film of the same name starring Michael J Fox, Teen Wolf tells the story of Scott McCall, a teenager struggling to shake his outsider identity at his school and just to get by. However, one night, right before his sophomore year begins, Scott's life drastically changes when he is bitten by a werewolf – and becomes one himself.
Now, Scott must learn how to adapt to the new lifestyle thrust upon him while still maintaining a relatively normal day-to-day life. Together with some of his human best friend Stiles, his first love Allison, (who comes from a long line of werewolf hunters), Lydia Martin, a banshee and Allison's best friend and Derek Hale, a mysterious werewolf with a dark past, he soon makes the most of his current situation and shapes himself into a stronger werewolf and subsequently, a better person.
Watch if you enjoyed: The Vampire Diaries, Lost Girl, Grimm, Buffy The Vampire Slayer, Being Human, The 100, Hemlock Grove and Pretty Little Liars.
Available on Netflix UK.
Braveheart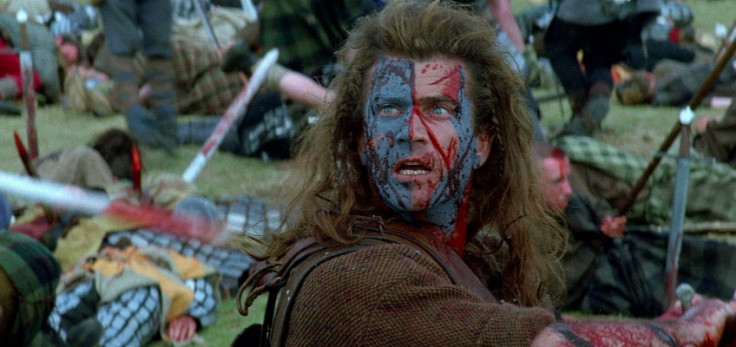 If you don't know the story to Braveheart by now, then quite frankly, where have you been hiding? But just in case you don't, here's a breakdown of our second recommendation this week...
In the biographical war epic sees Mel Gibson bring William Wallace to life, a Scottish rebel who becomes the face of an uprising against corrupt English leader, Edward I, who has invaded and conquered Scotland, much to the horror of the country's population. The evil King has even granted his English wards and noblemen the right to have sexual relations with any Scottish woman they so choose on their wedding nights.
Wallace wants justice and freedom for his lands, but his personal mission is to exact revenge on Edward himself following a personal tragedy exacted at the hands of the English soldiers doing the King's bidding. To take the ruler down, Wallace assembles a group of amateur warriors stronger than any English army. Be warned however, while this is a good'un, it's long too. Over 3 hours long, so make sure you pack some snacks...
Watch if you enjoyed: Gladiator, The Last Of The Mohicans, Kingdom Of Heaven, Troy, King Arthur, The Last Samurai, 300, Robin Hood: Prince Of Thieves and Alexander.
Available on Netflix US.
Sherlock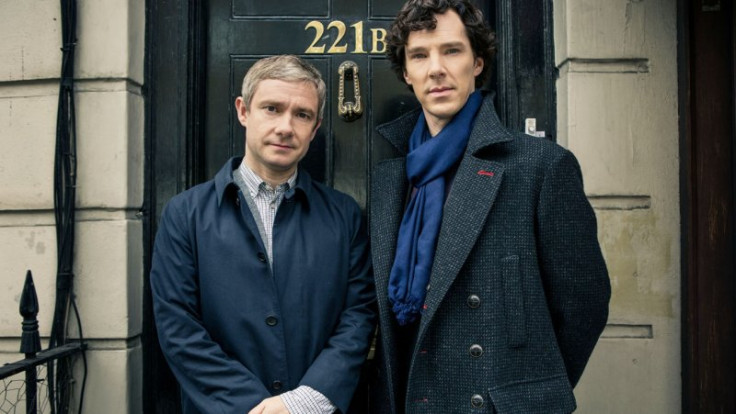 Now all three seasons of BBC's Sherlock are finally on Netflix UK and with just three episodes in each season, we think it's the perfect show to binge watch as we head into the weekend. Based on Sir Arthur Conan Doyle's Sherlock Holmes detective stories, in case you hadn't guessed that, each episode focuses on a different case that our modern-day Holmes, brilliantly played by Benedict Cumberbatch, has to solve.
Throughout his investigations, he is helped by his flatmate and loyal friend, Dr John Watson (Martin Freeman), who has returned from military service in Afghanistan with the Royal Army Medical Corps. In part through Watson's blog documenting their adventures, Holmes becomes somewhat of a reluctant celebrity with the press reporting on his cases and eccentric personal life. Both ordinary people and the British government ask for his help providing him with many interesting cases that keep him very busy, and luckily, us entertained too.
Watch this if you enjoyed: Elementary, Doctor Who, Whitechapel, Hannibal, Broadchurch, Life On Mars, Lie To Me, Orphan Black and Daredevil.
Available on Netflix UK.
Peaky Blinders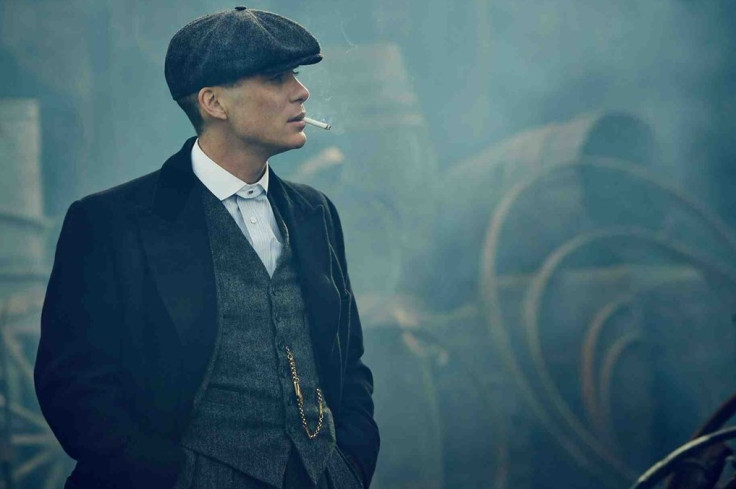 This is based on the real-life criminal gang who earned themselves the name the Peaky Blinders, due to the fact that they sewed razor blades into the peak of their flat caps to use them as weapons. Set in Birmingham during the aftermath of World War I, the group is lead by dangerous boss Tommy Shelby, played by Cillian Murphy.
Aside from its well-written and gritty storylines, the brilliance of Peaky Blinders stems from the plethora of great actors it has featured across its existing two seasons. As well as Murphy, the series stars Harry Potter's Helen McCrory, Paul Anderson and Edge Of Tomorrow's Charlotte Riley. Relatively unknown Joe Cole, whose previous works include Skins and A Long Way Down, is also one of the highlights.
Additionally, Mad Max: Fury Road actor Tom Hardy made a guest appearance in five episodes during the second season (and has just popped up in the currently airing series three too).
Set in 1919, the costuming is also quite impressive throughout the drama. The real Peaky Blinders gang were very particular about their look as a group, distinctively all wearing peaked caps, cravats and bell-bottom trousers, and this dedication to unity and clothing is definitely something that's carried over into the visual style of the series.
Watch this if you enjoyed: Mad Men, Boardwalk Empire, True Detective, The Americans, Fargo, The Knick, Luther, Penny Dreadful
Available on Netflix UK.
Almost Famous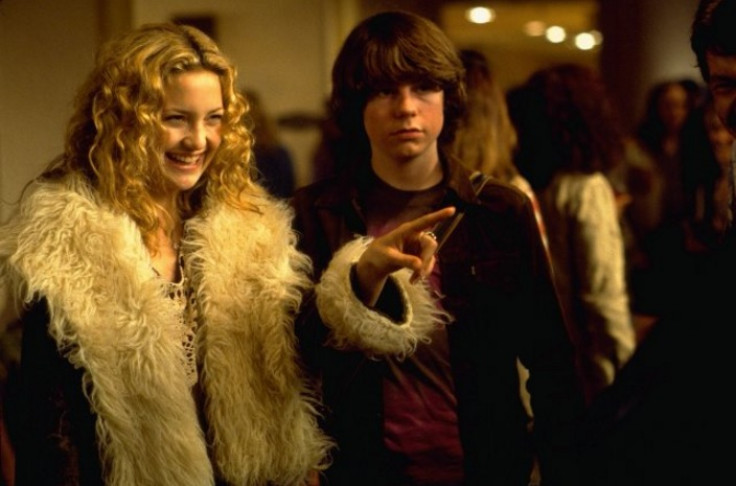 Academy Award-winning and boasting a cast that features talents such as Anna Paquin, Philip Seymour Hoffman, Jason Lee, Zooey Deschanel, Frances McDormand and Kate Hudson, need you more reasons to tune into Almost Famous over the weekend?
Well if you do... here's what it's about... William Miller (Gone Girl's Patrick Fugit) is a 15-year-old teenager, wildly interested in the music industry. As he perseveres with his passions, trying to begin his career as a music journalist, he bombards rock writer Lester Bangs with his work and to his amazement one day, he's hired by Rolling Stone magazine to accompany up-and-coming band Stillwater on their tour and write about them.
Watch if you enjoyed: Elizabeth Town, Vanilla Sky, The Breakfast Club, Begin Again, Reality Bites, Lords Of Dogtown, Crazy Heart and Empire Records.
Available on Netflix US.
For more entertainment news follow A-List on Twitter @Alistinsider