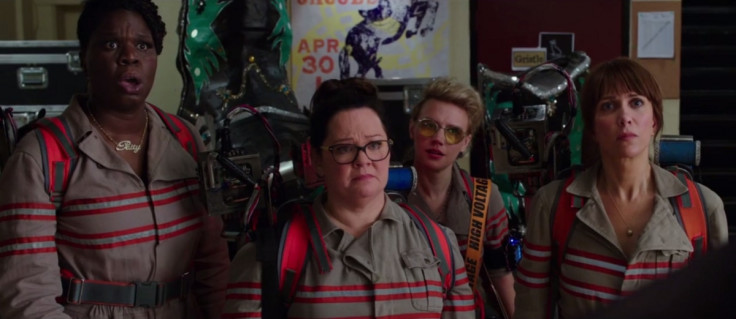 Sony Pictures Entertainment have released a new trailer ahead of the release of Paul Feig's upcoming Ghostbusters reboot and, unlike the first trailer which focused on introducing each of the paranormal investigators individually, this one offers up a much better look at the movie's ghouls and spirits.
In the clip, Slimer (who was glimpsed in the first snippet that was unveiled back in March) has more of a presence here as Melissa McCarthy's character argues with him, warning that she's going to "kick the unliving crap out of" the green floating blob herself. The Stay-Puft Marshmallow Man also makes an appearance toward the end. Okay, so he's not the official Stay-Puft Marshmallow Man, but minus the spiked teeth and furrowed brow, he certainly looks like the reboot's own version of him.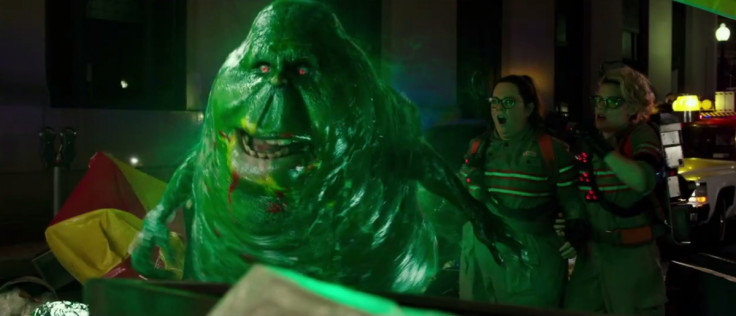 The first look at the film which was released earlier this year was one of the most polarising trailers of all time, even earning itself the title of the most disliked trailer in YouTube history. Combine that with the fact that McCarthy herself openly voiced that she was a little confused about how the clip was edited together then this second trailer certainly had a lot of pressure on its shoulders.
While it's unlikely to change those minds who have already concluded that they won't like the all-female reboot, judging from this sneak peek in particular, the movie will deliver in the fun stakes. Seemingly drawing reference to the negativity surrounding the movie, as the spooky goings-on start happening in the clip, it shows a news reporter asking: "What do we think of these Ghostbusters? Are they to be taken seriously?" Early doubters will just have to wait until 15 July before they can really answer that question.
In the film, Melissa McCarthy, Leslie Jones, Kristen Wiig and Kate McKinnon take the lead as the titular gang, who are needed when New York City falls prey to ghosts from various different places and times as the Victorian garment-clad ghouls suggest in the new trailer. McCarthy plays paranormal researcher and supernatural scientist Abby Yates, while Saturday Night Live (SNL) star McKinnon plays crazy-haired, and even crazier-goggled, nuclear engineer Jillian Holtzman. Kristen Wiig brings physicist-turned-investigator Erin Gilbert as fellow SNL actress Jones stars as Patty Tolan, the street-smart addition to the team who acts as the group's eyes and ears on the ground.
Chris Hemsworth, who is also given a bit more to say in the second trailer, stars as the gang's secretary Kevin. As well as the actors mentioned, the movie is to feature plenty of cameos, too. Original Ghostbusters stars Sigourney Weaver, Annie Potts, Ernie Hudson, Dan Aykroyd and Bill Murray are all set to appear, as well as Andy Garcia, SNL's Cecily Strong, Michael Kenneth Williams and Elizabeth Perkins.
For more entertainment news follow A-List on Twitter @Alistinsider