Kodi has grown exponentially since its launch in 2004, mutating from an Xbox media player into a multi-platform open-source streaming solution for film, sport and TV lovers around the world with enticing free Kodi add-ons cultivated by a massive community of developers.
But delving into the legally murky world of Kodi extensions can be a daunting place, with the majority of the most popular add-ons offering free media streams that sound too good to be true (hint: they are).
Below is a selection of ten of the most popular Kodi add-ons we have seen doing the rounds and our take on whether the add-on you may already be using is operating on the wrong side of piracy laws:
Best Kodi add-ons
---
Exodus
What is Exodus?
A multi-source Kodi add-on for movies and TV shows with a very sleek user interface. Developed by Lambda, who were creators of the incredibly popular Genesis add-on before it slowly fell from grace among the Kodi community. It also offers streams in 4K quality should you have a compatible device and TV.
Is Exodus legal?
Exodus is the go-to add-on for streamers hoping to avoid paying a single penny thanks to an expansive library and frequently updated links, but the fact that links are removed in the first place should be a dead giveaway that not all is above board. Of course, you could use Exodus to only access legal streams, but you'd be one of very few people using it in such a way.
---
Sports Devil
What is Sports Devil?
"Play videos of different sports streaming sites," reads the blurb. Essentially, pick a sporting event that is happening at any one moment and you'll be able to find a livestream of it here.
Is Sports Devil legal?
Absolutely not. This is one of the few extensions where 99.9% of its content is illegal. Paid-for Premier League football coverage for no fee? Check. Risking potential prosecution? Check.
---
PlayOn
What is PlayOn?
A mainly US-focused service that aggregates over 100 video channels into one add-on, including Netflix, YouTube, Hulu, HBO Go and more. An optional upgrade also sees PlayOn double-up as a "Streaming DVR".
Is PlayOn legal?
Yes, somehow. PlayOn has built a reputation for its "PlayLater" service (a paid upgrade), which lets users record streaming content to a hard drive, a feature especially useful for Netflix subscribers who want to hang on to films even when they leave the service. While some media players like Roku have avoided offering official support for PlayOn, it works perfectly on the open-source Kodi. Essentially, as long as you use its array of features for personal use only, PlayOn is adamant everything is above board.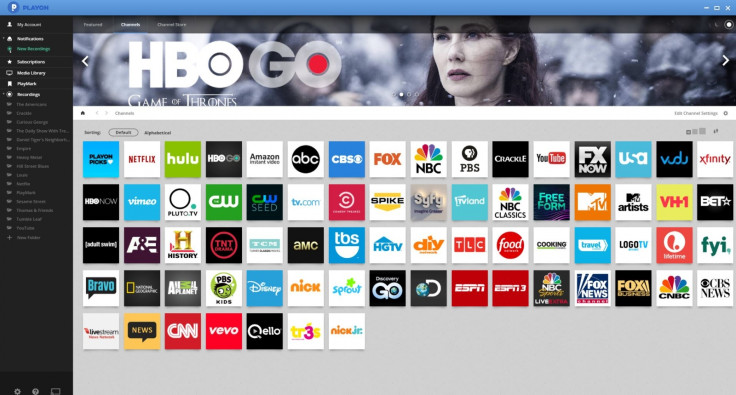 ---
Bob (Unrestricted)
What is Bob (Unrestricted)?
TV shows, HD movie streams and music all in one add-on. Created by former Phoenix developers.
Is Bob (Unrestricted) legal?
No. The clue is in the name, really.
---
Phoenix
What is Phoenix?
A comprehensive, frequently updated source for TV and film with varied categories. Developed by the creators of Mashup – another XMBC favourite that tailed-off over time.
Is Phoenix legal?
The caveat "you could use it for legal streams" applies again to Phoenix. There are a huge amount of films and TV shows both old and new available here, but you'll have to search long and hard to find ones that aren't pirated.
---
Plex
What is Plex?
A Kodi plugin that allows users to playback almost any kind of video or music file stored on local storage through your Kodi-running device. Only available for Plex Pass subscribers.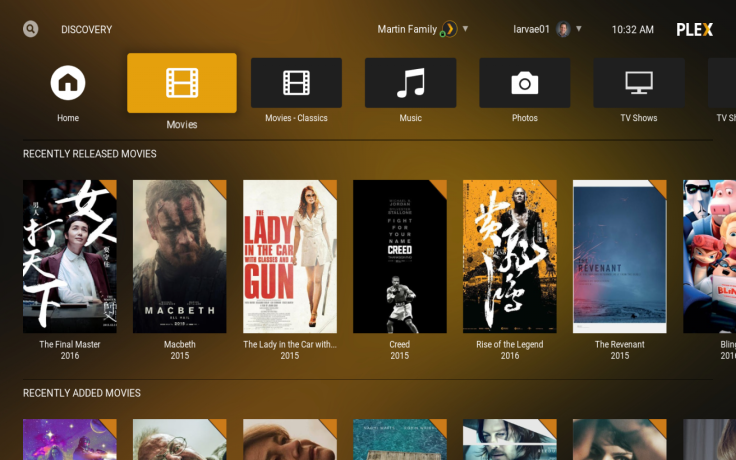 Is Plex legal?
Yes. Plex and Kodi both span-off the original XBMC project, with Plex going the subscription route and Kodi remaining open-source. Uniting the two again is completely above board, as is sideloading your media... unless your media happens to have been obtained illegally.
---
Specto
What is Specto?
A "fork" copy of the now defunct Genesis add-on.
Is Specto legal?
As with the original Genesis and its successors, Phoenix and Exodus, the majority of content here is highly illegal.
---
Dbmc
What is Dbmc?
In short, it's Dropbox on Kodi. The cloud storage extension is entirely unofficial, but lets Kodi box owners access their Dropbox folders and files on a TV.
Is Dbmc legal?
Yes, as long as your Dropbox files are from legitimate sources.
---
1Channel (Primewire)
What is 1Channel (Primewire)?
Yet another add-on with an array of TV and film streams taken directly from notorious piracy haven Primewire.
Is 1Channel (Primewire) legal?
Not unless movie studios have starting giving away their back catalogues for free (pro-tip: they have not).
---
TwitchTV
What is TwitchTV?
An add-on for the gaming livestream platform Twitch that features "Let's Play" videos, eSports and other video game-related content. A spin-off of the weird and wonderful JustinTV public interest website and now owned by Amazon.
Is TwitchTV legal?
Very legal. The XBMC version of Twitch is almost exactly like its desktop counterpart when it comes to watching gamers from around the world do what they do best: play video games.