Sky has announced that it will deliver its TV service without the need for a dish by 2018 but are we about to see the disappearance of the unsightly satellite dishes blighting buildings across the land?
In a statement from the telecommunications company on 26 January, it announced that it plans to offer Sky TV without the need for a dish for the very first time in the UK and will instead pipe its selection of programming through a broadband box.
While there may be customers gagging to get rid of the satellite dish hanging off the side of their house, the idea behind the announcement is more likely practical than aesthetic. It's more aimed to get Sky in the homes where it currently can't reach due to physical hurdles. Many may benefit, including homeowners in communal buildings or apartment blocks – prohibited by landlords from installing a dish – or those who are simply put off by the dish, opting for the likes of Virgin and BT's offerings. It is understood that this could open up a potential market of over six million new households across Europe.
Before you get too excited, whether existing customers will be able to ditch their dish in favour of a cleaner install when it's available is unknown. Questions also remain over whether it will support Sky Q's UHD content and whether customers will have to live in an area where fibre broadband is present. Details about the service are scant at the moment– when IBTimes UK got in touch with Sky to ask more questions, we were only able to talk about information issued so far.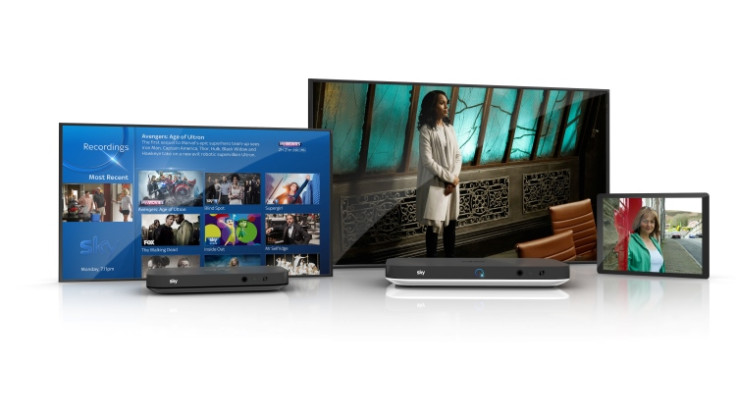 A dishless version of Sky is already on the market in the form of its Now TV service, which also hooks streams content via broadband but this is a pared-down version. The contract-less service offers a select number of channels from entertainment to sport.
The move to stream Sky wirelessly follows the successful launch of its Sky Q service. The winner of IBTimes UK's home entertainment product of 2016 award uses plug and play mini boxes loaded with wifi to enable multi-room viewing without the need for a wired install. Also bundled with the announcement is the news that voice search will be coming to Sky Q in 2017 as well as the ability to record a staggering six programmes at once, while watching a seventh.