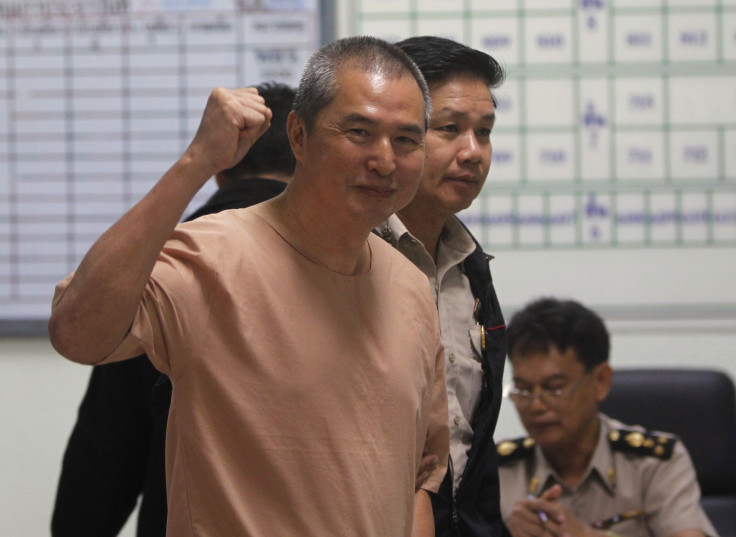 A Thai journalist and political activist, who had been jailed for 10 years for insulting the country's royal family has won a reduction in his jail sentence. Somyot Prueksakasemsuk was found guilty of publishing two satirical articles that allegedly defamed the late King Bhumibol Adulyadej in 2010.
He was the editor of an anti-establishment magazine, which was reportedly devoted to self-exiled former Thai prime minister Thaksin Shinawatra. He was charged under Thailand's controversial royal defamation law, also known as lese-majeste, much to the dismay of human rights defenders.
Somyot was sentenced to two five-year jail terms for each of the articles he wrote and one year for an earlier suspended defamation sentence, according to Reuters.
The country's Supreme Court has now cut short his sentences to three years each, the legal watchdog Thai Lawyers for Human Rights said on Thursday (23 February). Somyot will still have around 14 months to spend in jail.
"There is little reason to celebrate today because he should not have been in jail in the first place," said Andrea Giorgetta of the International Federation for Human Rights.
Thailand is known to have punished those who have hurled insults at the reigning monarch. It is a crime under Thai law, where offenders can be jailed for up to 15 years.
Somyot's case received widespread criticism and was strongly condemned by the European Union too, which expressed its deep concern over the punishment imposed on Somyot.
"The verdict seriously undermines the right to freedom of expression and press freedom," the EU delegation in Bangkok had said in a statement in 2013, according to The Australian newspaper.
The journalist was arrested in April 2011 and the right group had noted then that it came just days after Somyot had launched a campaign to call for a parliamentary review of the lese majeste law.
People charged under this law are reportedly routinely denied bail and often remain in prison for many months awaiting trial.
In December, new Thai King Maha Vajiralongkorn commuted the sentences of up to 150,000 prison inmates and that included some of those who were convicted under the lese-majeste law.