Japan's crown prince signals readiness to ascend throne and vows to follow father's footsteps
In August 2016, Emperor Akihito had indicated his wish to abdicate citing age and health concerns.
Japan's Crown Prince Naruhito has expressed his readiness to take over the Chrysanthemum throne after his father, Emperor Akihito, gets abdicated sometime next year. Naruhito also pledged to follow his father's footsteps and "share the pain and joy of the people".
The prince, who celebrates his 57th birthday on Thursday (23 February), said he was "profoundly moved" when the emperor suggested that he would like to be relieved from his duties.
"I accept the emperor's thinking with sincerity and will bear it in mind all the time as I carry out my duties," Naruhito said.
It is thought to be the first time Naruhito has spoken publicly about his father's likely abdication. The crown prince emphasised that he would work hard just like the emperor to heal the wounds of World War 2.
"As a symbol of the state and the people of Japan, I will share their pain and their joys, praying for their happiness," Reuters cited Naruhito as saying.
He married former diplomat Masako Owada and has one 15-year-old daughter, Aiko.
He is the first in line to the throne as Akihito had indicated his wish, earlier in August 2016, to be abdicated citing age and health concerns. The 83-year-old emperor has undergone a heart surgery and a treatment for prostate cancer, which is led to fear he might not be able to fulfil his royal duties.
If his wish is granted, Akihito will become the first emperor to do so in nearly 200 years. The last time an emperor was abdicated was in 1817.
Japanese Prime Minister Shinzo Abe had set up an advisory panel in September to discuss over Akihito's retirement wish and to study a possible legal mechanism to give the emperor a royal departure, which reportedly does not exist yet. The current law was set in 1947 and bans abdication as it is seen as a potential risk to political stability.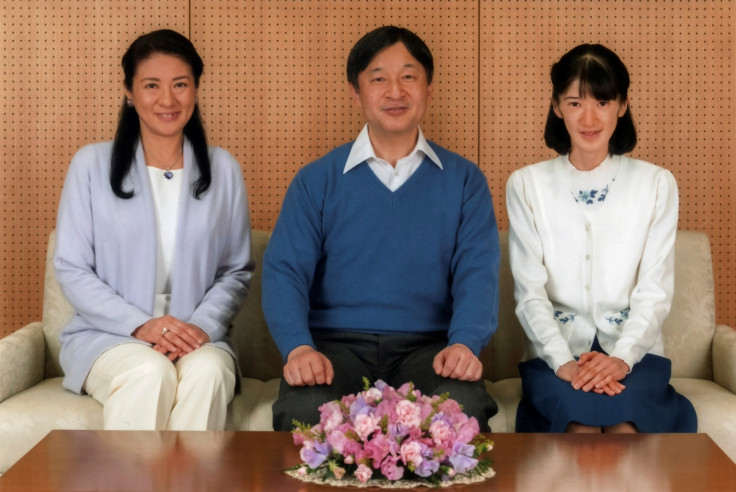 The panel is also deliberating a possibility of enacting a special law to accept his abdication, without pondering on any controversial issues, as well as considering an option to allow a female emperor. Japan's Imperial Household Law states that only a male heir can inherit the throne.
A change to the law was briefly considered in 2005 to allow a woman to take over the throne. However, the plan was soon dropped after Akihito's second son's wife gave birth to a son, who can inherit the throne, the New York Times reported.
© Copyright IBTimes 2023. All rights reserved.