A list compiled by Washington that was supposed to "name and shame" mega rich Russians who profited from their ties to Vladimir Putin was cancelled at the last minute by a senior US official, it has been claimed.
US government agencies had been compiling the list but it was reportedly replaced with a list of rich Russians said to have come straight from Forbes' magazine's rankings of rich Russians.
One of the consultants on the original list, Swedish economist Anders Aslund, said he had been informed that someone high up in the US government ordered it to be replaced by the Forbes-based list in a move he believed ridiculed the experts' work and mocked US sanctions.
"It makes the whole thing ridiculous. There are no criteria...It is a serious attempt by someone high up in government to make the US government and Congress look ridiculous," he wrote on the Atlantic Council website.
"The various US government bodies involved clearly carried out conscientious work along these lines," he said.
"At the last minute, however, somebody high up – no one knows who at this point – threw out the experts' work and instead wrote down the names of the top officials in the Russian presidential administration and government plus the 96 Russian billionaires on the Forbes list," he added.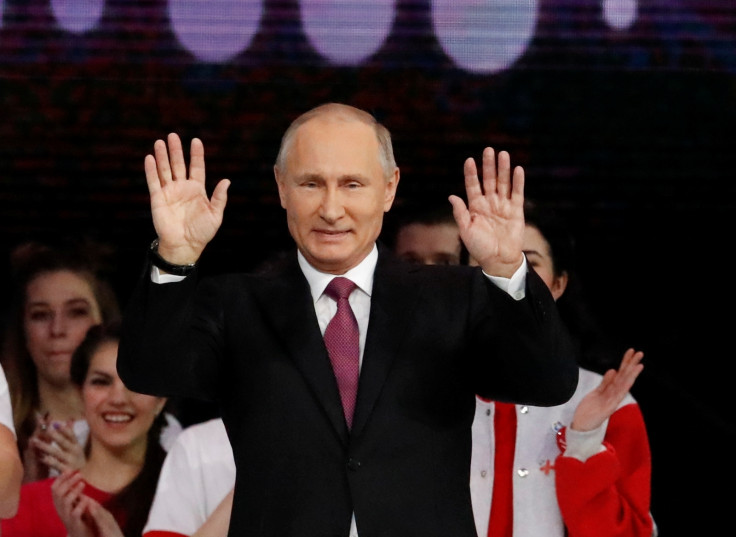 The list was required under a sanctions bill that was passed by Congress last year but it has been met with ridicule and bemusement in both the US and Russia.
Mark Galeotti, a Russia expert at the Institute of International Relations in Prague tweeted: "the list could have been put together by a couple of interns in a couple of days". Russian Senator Konstantin Kosachev accused the US of simply "rewriting the Kremlin phone book."
The first list included 114 people in the Russian government such as foreign minister Sergey Lavrov, prime minister Dmitry Medvedev and Putin's spokesman Dmitry Peskov. The second list includes 96 businessmen, including Chelsea owner Roman Abramovich.
The unclassified document was not a list of people who have been sanctioned and there would be no legal consequences from it, although there is a classified list to come which may be more stringent.
Former US state department official Peter Harrell, said the list would not put pressure on Russia.
"Congress will push hard, some members of the Trump administration want to take a firmer line on Moscow, but whether the guy at top will take a tough line on Moscow, this list suggests he doesn't," he said, according to the Guardian.