Renowned wildlife photographer Will Burrard–Lucas and his wife Natalie have published a new book on the places every wildlife enthusiast should visit. Top Wildlife Sites of the World offers advice on where to go, when to go and what to expect. Destinations range from Tasmania to Svalbard and from the Okavango Delta to Alaska. More than 30 sites are covered, each with a locator map, beautiful photographs, a fact file and an account of what it's like to go there, written by Burrard–Lucas's wife and travel companion, Natalie.
Burrard-Lucas says: "The natural world never fails to amaze me, with its beauty, ingenuity and magnificence. Over a million wildebeest migrating across the plains of the Serengeti in pursuit of rain, male emperor penguins huddled together for two months without food during the Antarctic winter to incubate their eggs, or hundreds of macaws gathered to eat clay on the banks of a river in Peru to neutralise the toxins in their diet."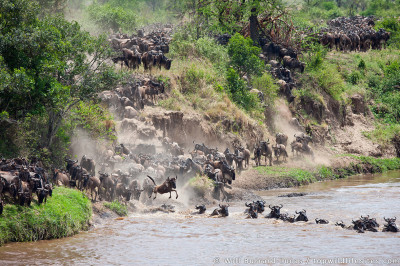 The authors have included a variety of destinations across every continent, from famous wildlife hotspots such as the Serengeti, to off-the-beaten-track locations such as Kalimantan in Borneo. Burrard-Lucas says: "I hope the book inspires people to visit some of these incredible places; many of them are threatened and tourism revenue is often a critical component of the conservation efforts."
Will Burrard-Lucas is a professional wildlife photographer from the UK. His fascination with wildlife began in childhood when he was fortunate enough to spend some years living in Africa. His interest in wildlife never waned and he has travelled extensively over the years to see and photograph creatures from all corners of the globe. On a quest for the perfect shot, he has designed clever gadgets and gizmos such as BeetleCam to help him achieve fresh perspectives. Getting his camera amid a pride of lions immediately after a kill, capturing the scale of the wildebeest migration from the air and edging up close to giant Komodo dragons are all part of the day job.
His wife Natalie is a doctor and also a keen writer. She shares her husband's wanderlust and joins him on many of his wildlife escapades. They recently spent a year living and working in Zambia. The latest addition to their travel team is their daughter, Primrose.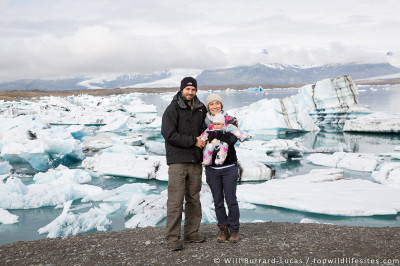 Top Wildlife Sites of the World, a hardcover book featuring 360 spectacular photographs across 240 pages, is available from topwildlifesites.com.