Two people died and at least 19 were wounded in a shooting at a block party in Toronto's east end of Scarborough .
Canada's largest city is in shock after an apparent dispute left a teenage girl and a young adult male killed in the violence during a 200-people strong outdoor party.
Many of those hurt were injured in the panic that followed after shots were fired. An infant was also wounded but his injuries are not life threatening.
Toronto police chief Bill Blair said he has not seen such bloodbath in 35-year career as police officer.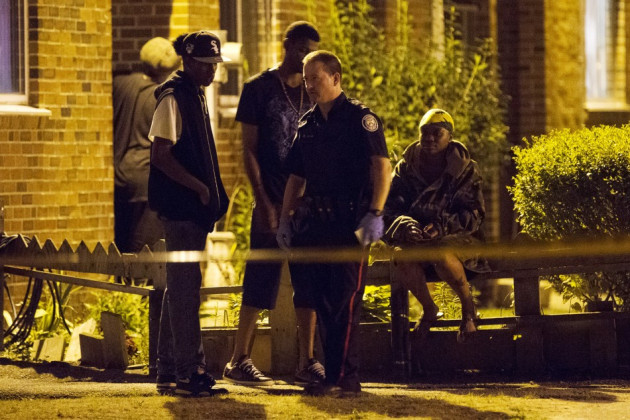 "This is a tremendously frightening and tragic event for everyone," said Blair, who called the incident an episode of "senseless violence".
"This is the most serious crime of its kind to ever take place in the city of Toronto," he said.
He revealed that one of the injured was a "person of interest" and had been taken into custody.
"Tonight's event is shocking to every Torontonian, it will be shocking to all of Canada because of the number of the people injured. The level of violence is something we have never experienced," Blair said.
Toronto Mayor Rob Ford said he was "shocked and disgusted".
The number of shooting is rising dramatically in the City of Toronto throughout 2012.
There have been 140 reported shooting incidents until July 16, with an increase of 32.1 percent compared to last year.
Just six weeks ago, a shooting at a shopping mall killed one and wounded six.
Ford described it as an isolated incident "in the safest city in the world".
Toronto is famously proud of its low crime rate and of privately-owned guns compared with US urban centres.